Latest News | 4 August 2022
Why things are really starting to hot up in Derbados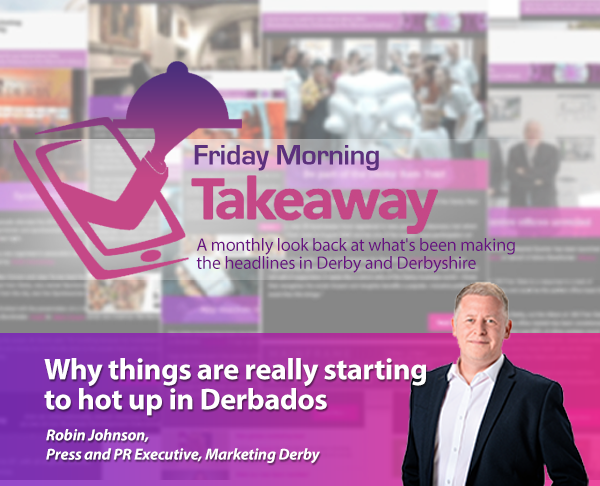 Here, in his latest monthly column reflecting on the news over the past month, our Press and PR Executive Robin Johnson looks at the headlines.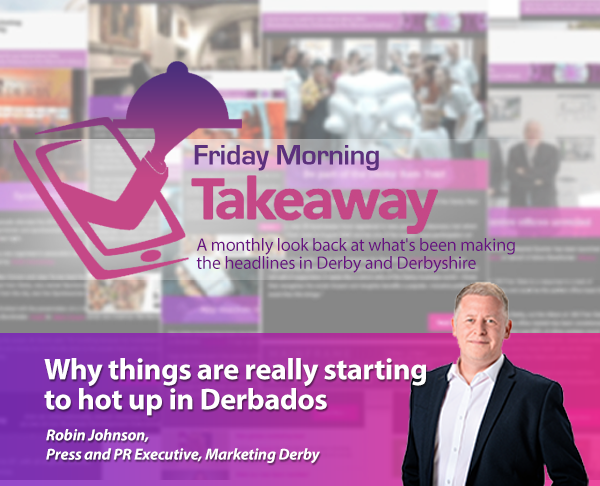 There's a saying "If you can't stand the heat, get out of the kitchen" – and if Gordon Ramsay was saying it, there would no doubt be one or two expletives thrown in for good measure.
It has certainly been hot in my kitchen – but that could've been something to do with July's heatwave and having a glass conservatory adjoined to it.
During the height of the heatwave, I noticed that the temperature in Derby, or 'Derbados' as some of us affectionately call it, was a good 10 degrees higher than in Barbados.
And it was probably another 10 degrees warmer in my kitchen.
That's enough to make even the mildest-mannered chef lose his rag.
Of course, the less literal interpretation of the saying is that if you can't handle the pressure then leave.
Let's face it, we're all under a bit of pressure at the moment, unless you happen to have shares in a petroleum giant.
We are all dealing with a veritable smorgasbord of economic challenges: rising prices at the pumps, energy bill hikes and the soaring cost of goods and services, to name but a few.
But it is often said that where there are challenges, there are also opportunities – and in the current economic climate, Derby needs to grab them with both hands when they come along.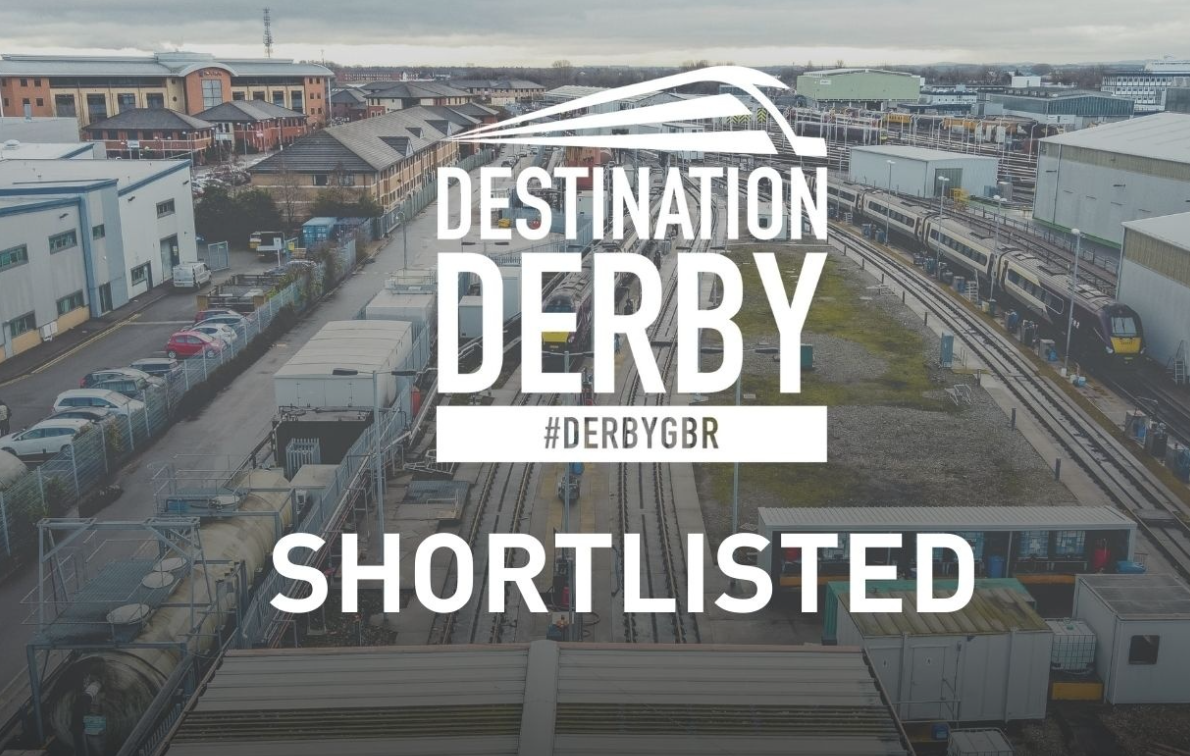 Great British Railways is one such opportunity.
In July, I was delighted to report that Derby had been shortlisted as one of six locations to be the new home of GBR. (Read the full story here.)
A public vote has now opened to gauge (now there's an unintentional rail-related pun) the appetite of each location for GBR, the deadline for which closes on 15 August.
The result of this vote will be used in the decision-making process, so it's vital we get as much support as possible for Derby's bid.
I've voted, as I'm sure many of you have. And if you have already voted, ask your workforce if they've voted, ask your family, the dog, the budgie, everyone, because this is a golden opportunity, not just for Derby but the region.
Even people in Nottingham have been voting for Derby's bid.
You can vote for Derby right here.
GBR is not the only opportunity that is open to Derby. In terms of its regeneration, in many ways the city is at a crossroads.
Cities like Derby, not just in the UK, but around the world, are looking at ways they can adapt to the changes in the way we work, live and play, caused largely by the pandemic.
July's Derby Property Summit organised by Marketing Derby explored the changing purpose of our cities – and how Derby has the opportunity to do something truly special, particularly in terms of a nature-led regeneration. (Read the full story here.)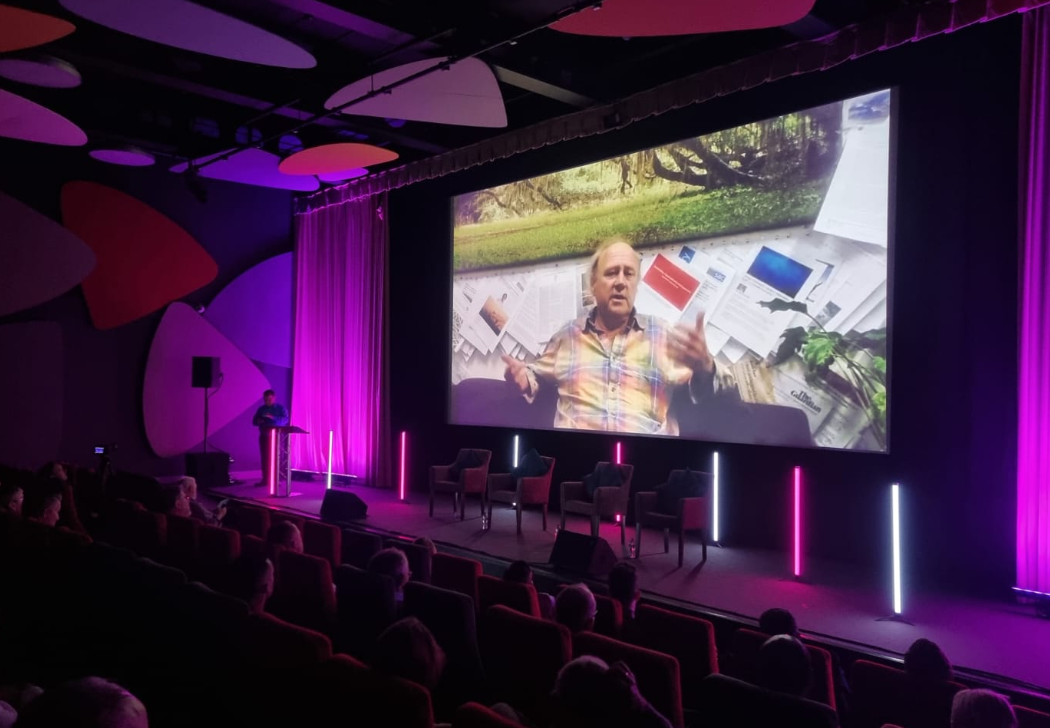 It was a fascinating session, with some very engaging speakers – not least Sir Tim Smitt, the man behind Cornwall's Eden Project, who is backing plans by Down to Earth Derby to create a revolutionary new master plan for the city.
You can watch back this year's Derby Property Summit on our YouTube channel right here.
The summit showcased the numerous developments taking place in and around the city – some built, some being built, some in planning and some which are, at this stage, just visions.
I do get a little frustrated (not to Gordon Ramsay levels though) when I hear people say: "I never knew that was happening."
Well, now there's no excuse. In July, with help from our friends at Clowes Developments, Derby City Council, the University of Derby and Lathams, we opened the Derby City Lab. (Read the full story here.)
Situated in St James Street, the lab aims to showcase all of the schemes taking place in the city to the public – and engage them in Derby's future.
Manned by Marketing Derby staff and volunteer "change-makers", it also features an ever-changing roster of exhibitions.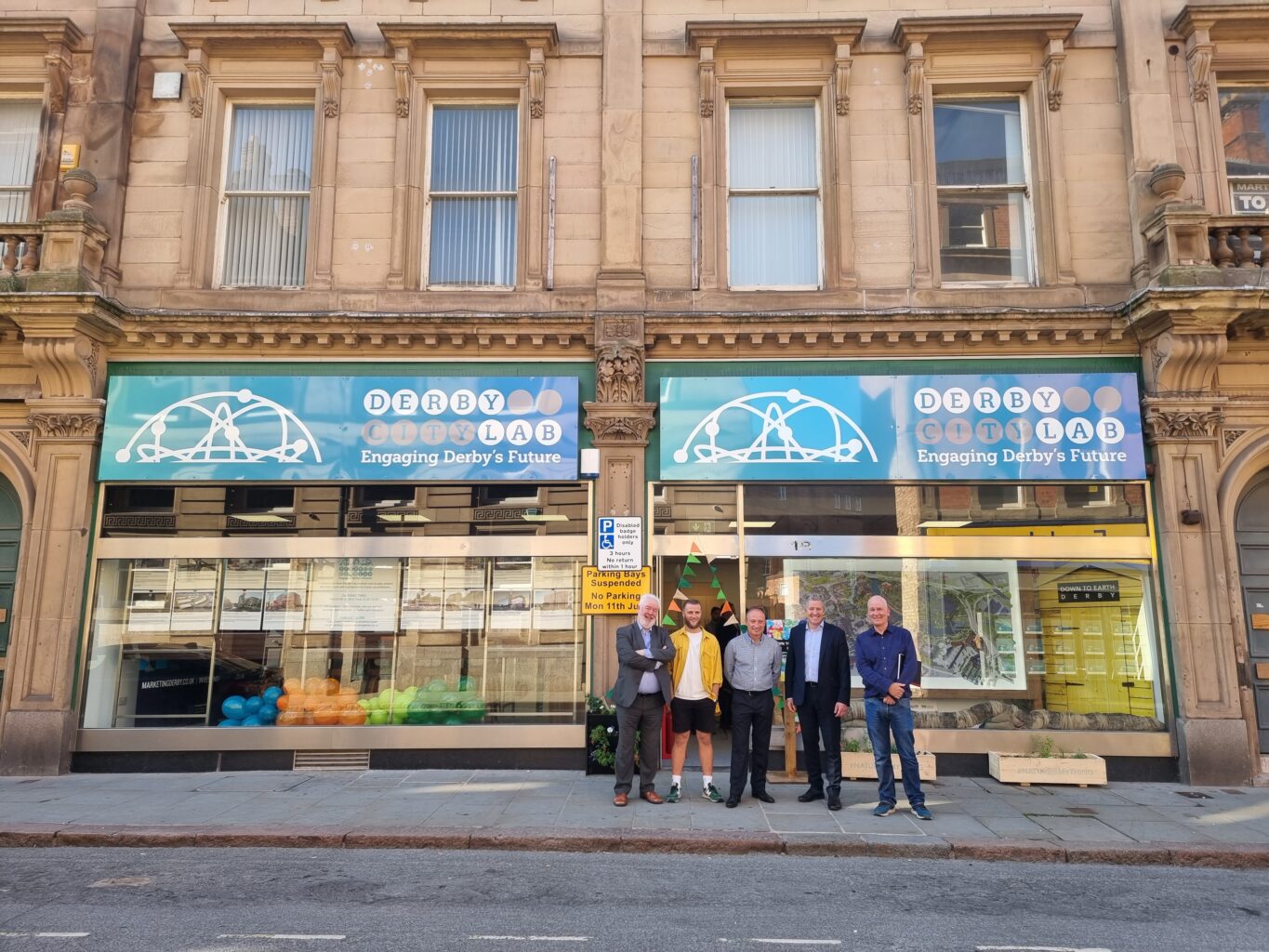 I did my first stint manning the lab last week – and really enjoyed talking to people face-to-face about all the exciting stuff taking place.
If you want to find out more about Derby City Lab, or becoming a change-maker, visit marketingderby.co.uk/derbycitylab.
At the property summit, one of the speakers, Lord O'Neill, said that one of Derby's major strengths was its global companies.
And when you look at the University of Derby's latest list of Top 200 companies in Derby and Derbyshire, which was published in July, you begin to realise just how many we have. (Read the full story here.)
It was particularly pleasing to see that half of the top 10, including the top company, Toyota, were all Marketing Derby Bondholders.
As you might expect, Rolls-Royce was in the Top 10.
The engineering giant had a busy July – not least because the Farnborough Air Show took place that month.
Rolls-Royce has a habit of making a flood of announcements during Farnborough (and the Paris Air Show for that matter) and this one was no different.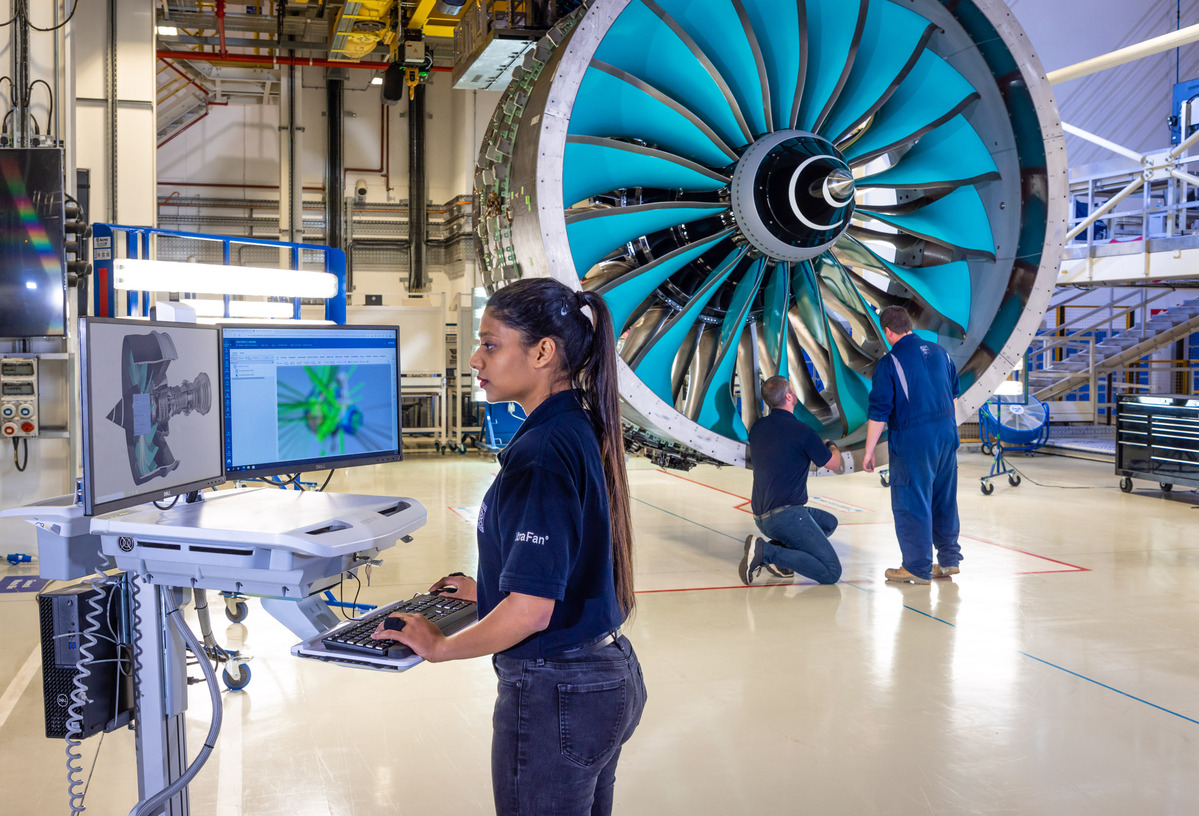 A particular highlight during Farnborough week, was when the firm gave an important update on the revolutionary new UltraFan aero engine it is developing. (Read the full story here.)
Elsewhere, the firm also announced it had been awarded £3 million of government cash to create carbon capture technology in Derby. (Read the full story here.)
According to Rolls-Royce, the technology could play a key role in keeping global temperature rises at bay.
If the temperature in my kitchen during the heatwave was anything to go by, this can't come soon enough!
As well as being a busy month for Rolls-Royce, July was also a frenetic time for our commercial property agents, with some headline-grabbing deals.
Innes England landed a major deal, which involved the sale of the former home of Egg bank, on Pride Park. (Read the full story here.)
I remember when that site was being built in the late 1990s, providing a major catalyst for the development of the rest of Pride Park.
At the time, Egg was the UK's first ever internet bank, which seems pretty extraordinary when you think about how much online banking has evolved since then. Or, eggs-traodinary (sorry, I promised myself I wouldn't say that).
Keeping with the food theme, in July, Salloway Property Consultants announced that fresh and frozen food wholesale and distribution specialist Ocean King was investing £5 million in a new storage facility in Derby, creating over 150 jobs. (Read the full story here.)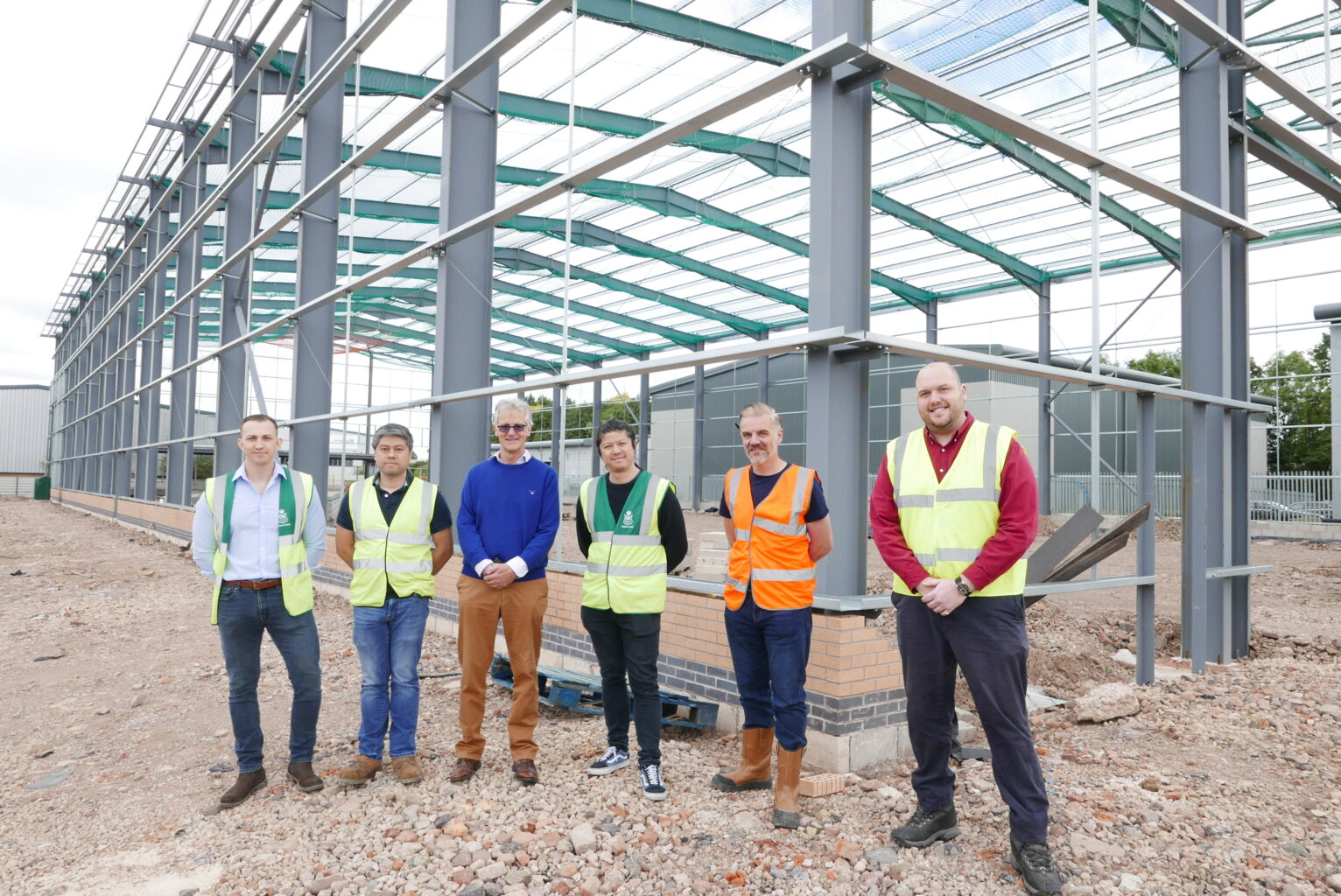 Marketing Derby met with Ocean King when it first started looking at Derby for a potential site – and it is great to see them follow through with an investment.
Another company that is continuing to invest is SureScreen Diagnostics.
After a record-breaking financial year, the lateral flow tests firm announced that it is ploughing tens of millions of pounds into state-of-the-art technology. (Read the full story here.)
So, if you can't stand the heat in the kitchen, you have two options – you can get out, or you can do what Derby is doing and face the challenges head on.
Or, alternatively, you can open a window.
Anyway, have a safe and productive August and I look forward to catching up again soon.