Latest News | 11 July 2022
Derby City Lab set to officially open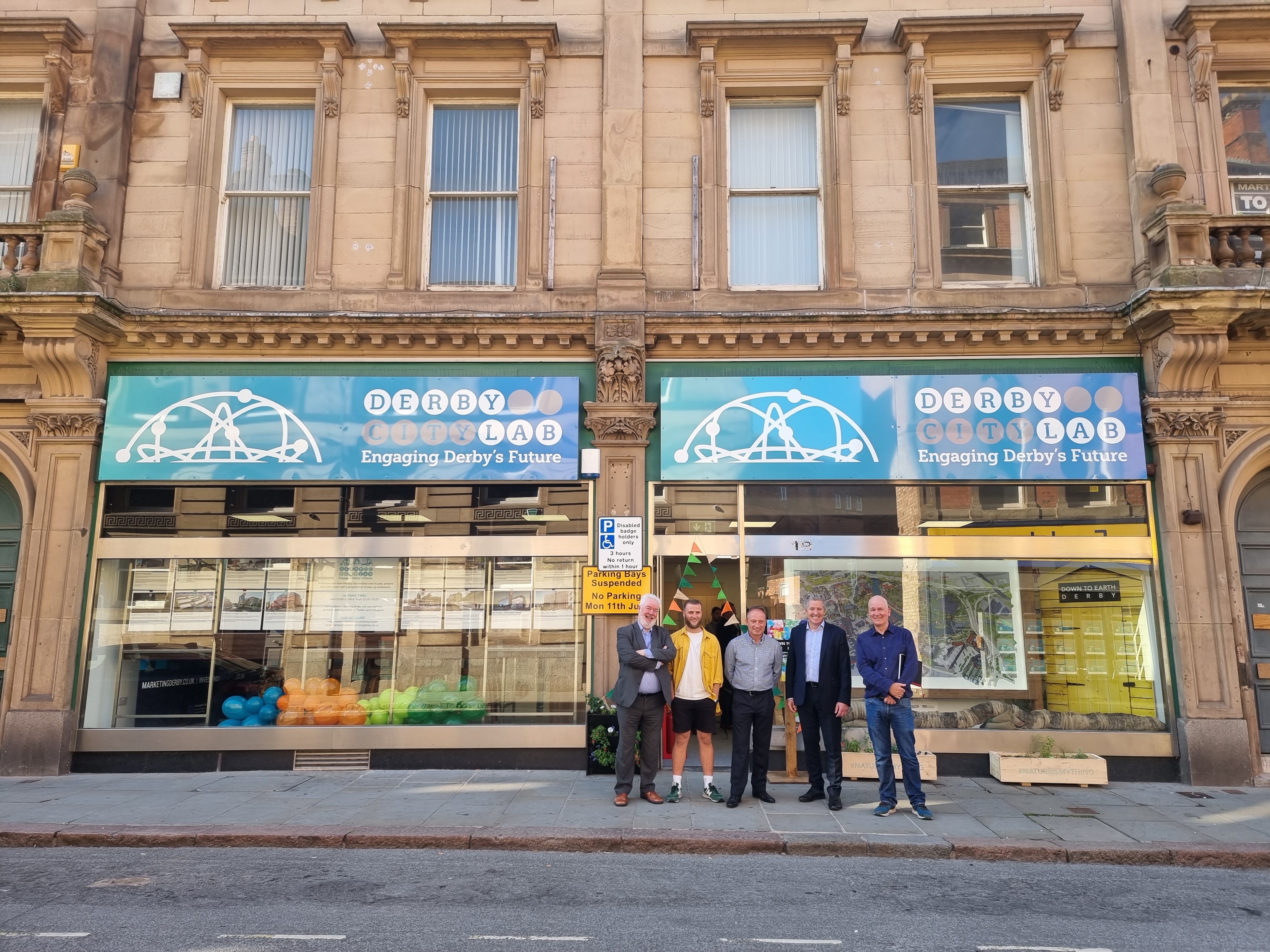 A new space – backed by Marketing Derby, the University of Derby, Derby City Council and Lathams – which aims to engage local people in the city's future, is set to officially open on Wednesday 13 July.
Derby City Lab, in St James Street, aims to engage, inform and inspire people about plans to shape the city going forward.
Due to open on the day of the annual Derby Property Summit, it will house Marketing Derby's Investor Showcase and a rolling programme of exhibitions focused on future pipeline projects and ideas.
The unit, which has been provided courtesy of Clowes Developments, is adjacent to the city's regeneration frontline, close to the £200 million Becketwell scheme.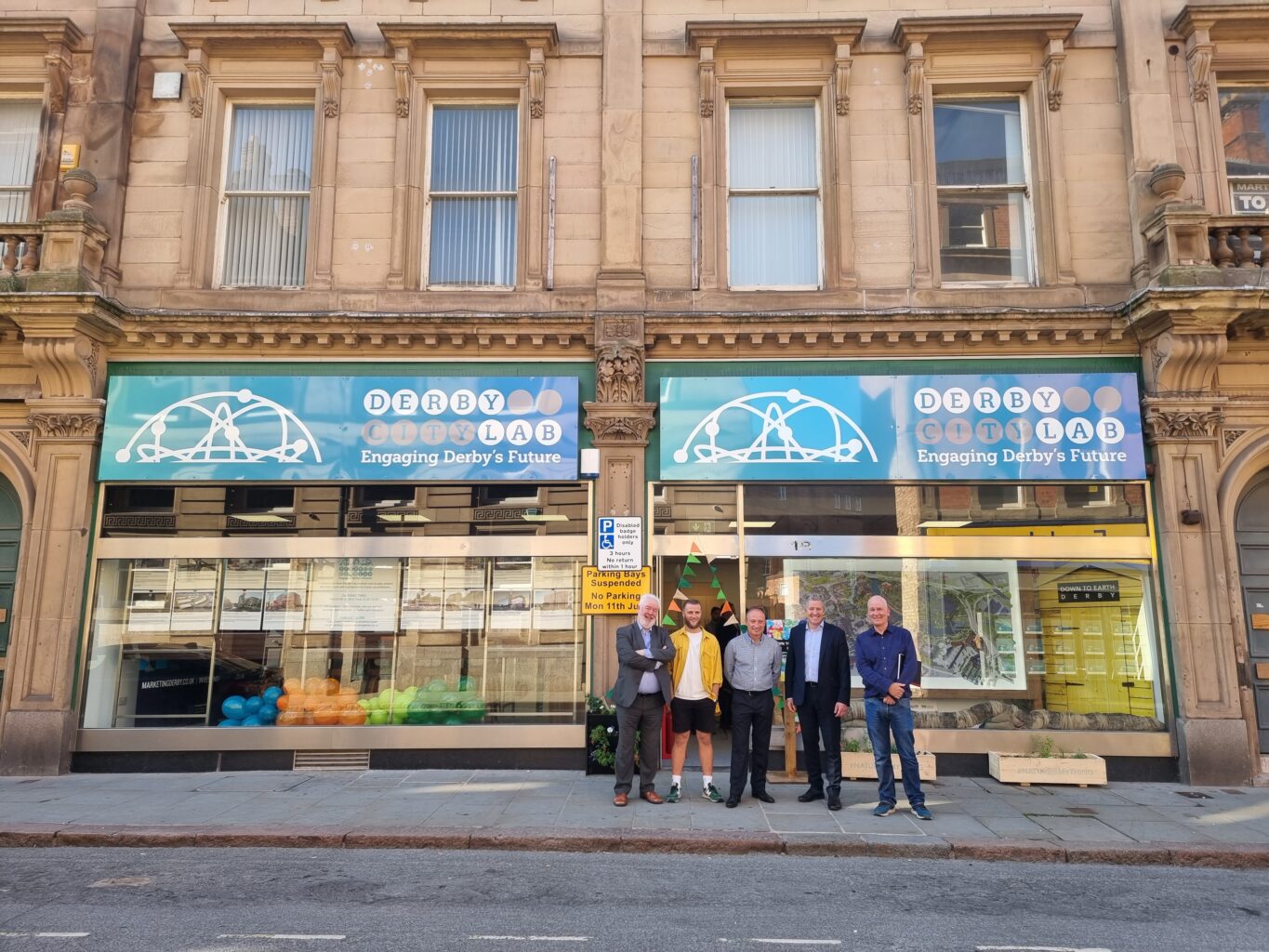 It is also close to Marketing Derby's new office location at Staton Young's Cubo Derby site, in Victoria Street.
Derby City Lab is an initiative based on the concept of 'urban rooms', which have appeared in various cities around the world to help local communities better understand the evolution of their place and engage them in shaping its future.
Derby City Lab will be manned by Marketing Derby staff and a team of volunteers – or 'change-makers'.
Following a preview event, which took place last week, it will open to the public with a special exhibition hosted by Down to Earth Derby, which will feature visions for a greener city produced by the world-leading Eden Project.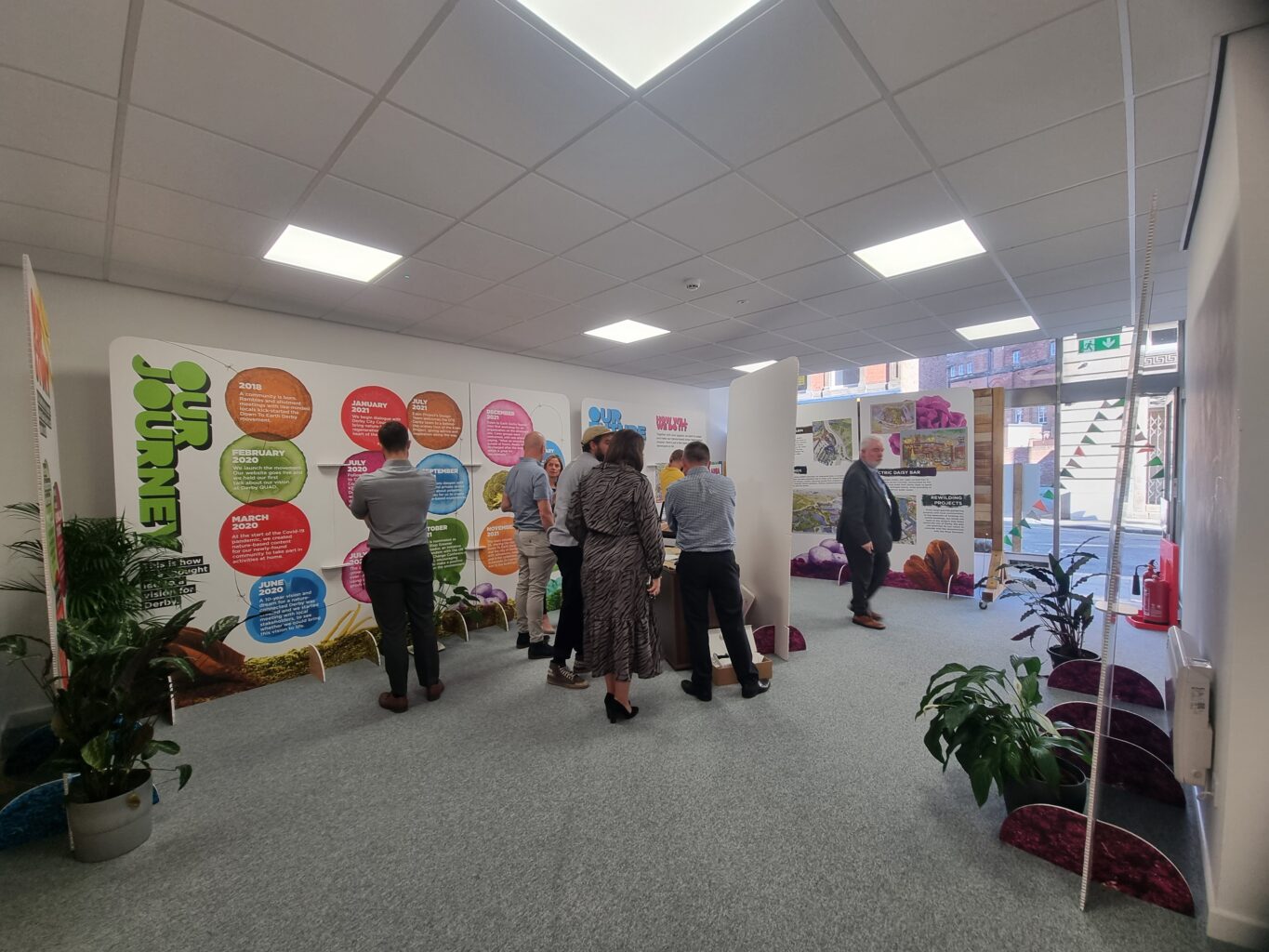 John Forkin, managing director of Marketing Derby, said: "The Derby City Lab will provide local people and businesses with an opportunity to better understand how Derby city centre is developing, as well as to engage with key players.
"We have seen similar initiatives in London, Amsterdam and Shanghai and are delighted to have the support of Clowes Developments in using one of their newly refurbished St James Street units.
"The lab includes a permanent Marketing Derby Investor Showcase, as well as pop-up exhibitions, starting with the exciting Down to Earth Derby and Eden, to be followed by Derby City Council and the University of Derby."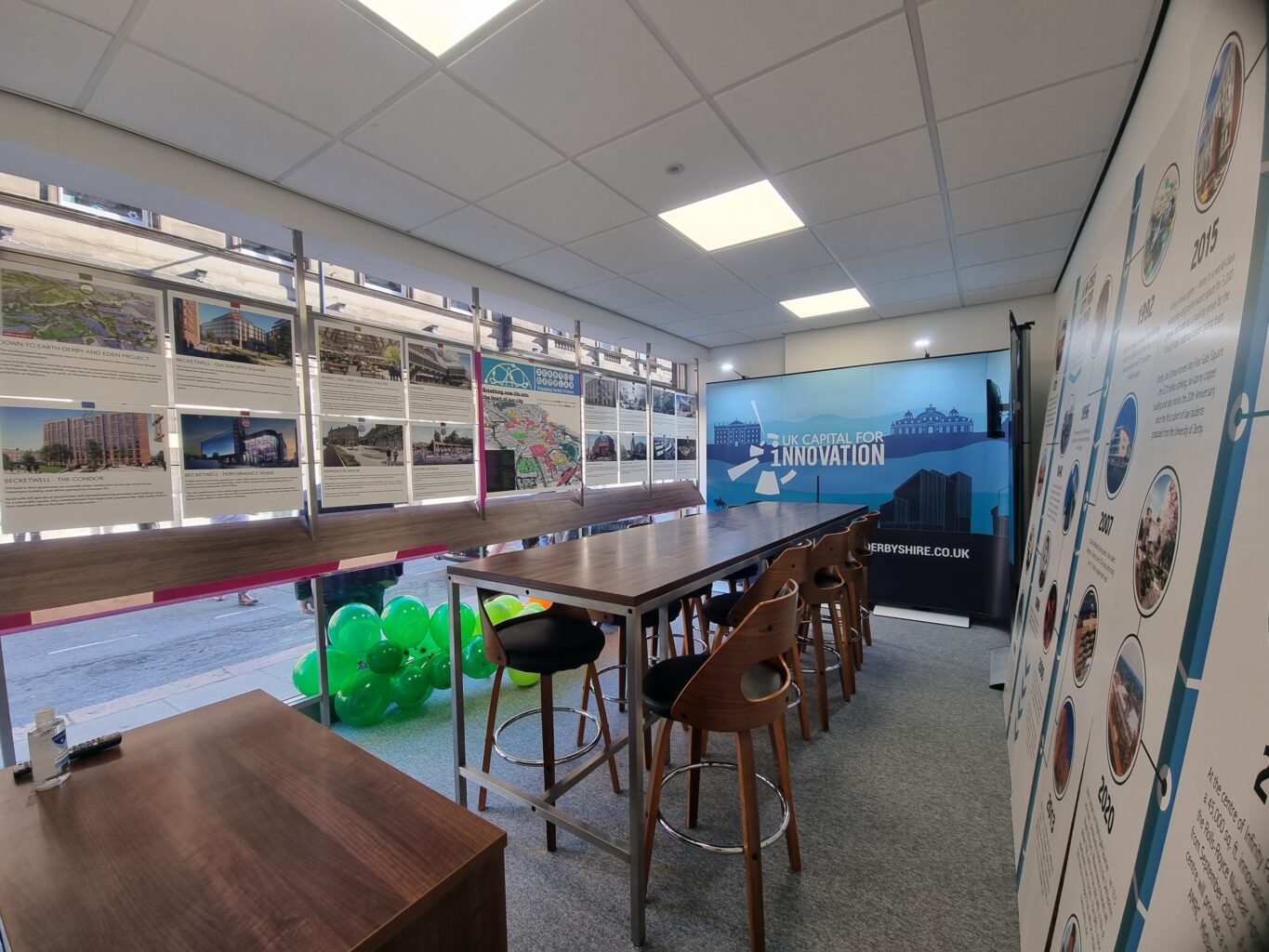 Charlene Sharp, City Lab project manager, said: "This is a great opportunity to showcase what the city has to offer.
"We have creatively curated an empty unit on St James Street and transformed it into a space to host events, exhibitions, meetings and more."
Derby City Lab will officially open at 12noon tomorrow, directly after the Derby Property Summit, which takes place at QUAD.
Initially, its weekly opening hours will be every Wednesday, from 12noon to 4pm and every Thursday, from 3pm to 7pm.
Bondholders who would like to find out more about the Derby City Lab or becoming a 'change-maker' should e-mail derbycitylab@marketingderby.co.uk.
Alternatively, visit the Derby City Lab web page at marketingderby.co.uk/derbycitylab.