Latest News | 2 August 2022
Bondholders dominate chamber awards shortlist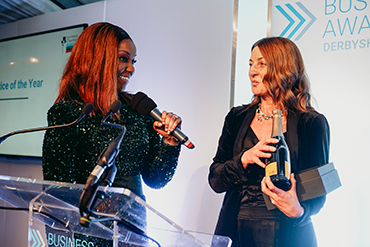 Several Marketing Derby Bondholders have been shortlisted for awards recognising the region's best businesses, organised by East Midlands Chamber.
Yesterday, at an event at Derby Museums' Museum of Making, the chamber announced the finalists for its business awards for Derbyshire, Nottinghamshire and Leicestershire.
Numerous Bondholders feature in the Derbyshire awards shortlists, with many up for more than one award.
They include BEAR, which is shortlisted in the Excellence in Customer Service category, alongside Anoki.
BEAR is also one of four Bondholders bidding for glory in the Commitment to People Development category – the others are Bam Boom Cloud, EMA Training and Midland Lead.
EMA Training is another Bondholder business which will compete for more than one award, having also been shortlisted for Small Business of the Year alongside Derby Museums, MacMartin and White Peak Distillery.
Neos Composite Solutions is also up for a brace of awards. It is shortlisted for Outstanding Growth, alongside Baytree Cars, and in the Excellence in Innovation category, alongside Devtank.
Devtank is also shortlisted for Environmental Impact, along with Cosy Direct.
Cosy features in the Excellence in Collaboration category for its work with Derby Kids' camp, as is the team behind the Derby Ram Trail, which involved a number of Bondholders.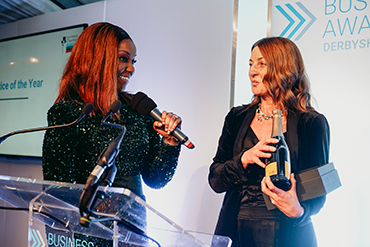 Also shortlisted in this category is a collaboration involving Heathland Grove and The Butler's Pantry.
Scenariio is shortlisted in the Business Improvement through Technology category, while Katapult will compete for the Excellence in International Trade award.
And DBC Training and E4E Derby, an initiative backed by Derby City Council, will be vying for the Education and Business Partnership title.
The list of Community Impact finalists is entirely made up of Bondholders, with Ask the Chameleon & The Swap Shop, Derby Museums, Enthusiasm Trust and Treetops Hospice all vying for the title.
As well as celebrating collective business success, the awards also recognise individuals.
Shortlisted in the Entrepreneur of the Year category are Vicky Critchley, of Bam Boom Cloud and Natalie Bamford, of Colleague Box.
And up for Apprentice of the Year are Cameron Browne, of Devtank and Michael Wheatley, of EMA Training.
The Derbyshire Business of the Year will be announced at the awards ceremony, which will take place on Friday 11 November at Derby County's Pride Park Stadium.
Scott Knowles, chief executive of East Midlands Chamber, said: "Despite the challenges of the past few years, our region continues to show its resilience, ingenuity and hunger for growth, and the line-up of this year's Business Awards is testament to this.
"The East Midlands is packed with so many hugely successful businesses that are at the pinnacle of their industries, and it's fantastic to have a chance to put them under the spotlight.
"Alongside showcasing the great examples of innovation, green growth and global trading – which are all integral to the future economic landscape – our Business Awards also celebrate how our companies support their people, communities and each other through collaboration."
For more information about the awards please click here.