Latest News | 23 June 2022
How support scheme is helping our growth ascend to new heights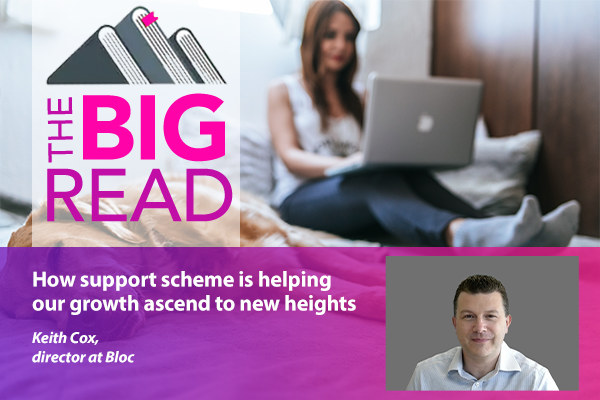 For more than 20 years, Bloc Digital has been helping businesses evolve through the use of technology. The Derby firm is now embarking on its next phase of growth, supported by Ascend, a £5 million business growth fund backed by Derby City Council and the University of Derby.
Here, we catch up with Keith Cox, director at Bloc, who explains why other firms should get involved with Ascend.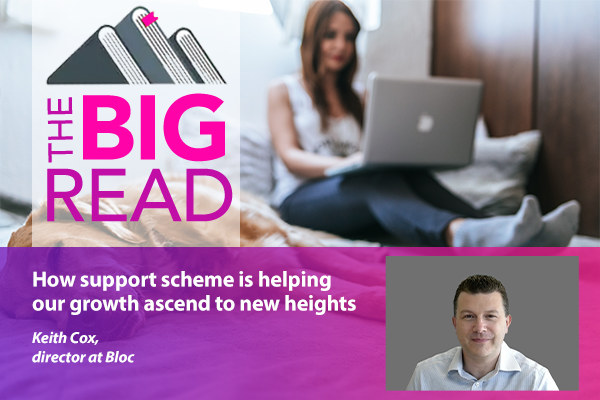 Q. When was Bloc founded and who founded it?
A. Bloc was built with one primary purpose – to bring digital impact to businesses by improving visual communications and enhancing interactivity.
This vision began in 2000 and remains integral to this day.
Back in the beginnings of virtual reality (VR) technology, myself and Chris Hotham saw the opportunity to combine immersive experiences with powerful visuals.
So, we set out to change the 'digital visualisation and immersive tech' game.
More than 20 years later, it's this continued focus on creativity and embracing new technology that persists to engage, inform, and transform communication between our clients and their audiences.
Q. Where are you based and how many people do you employ?
A. Bloc Digital is based in the centre of Derby, and from two people in the beginning we now have a growing team of 45 employees.
A significant achievement and reflection of our growth has been the development of a diverse and progressive talent base.
We're proud to play our part in attracting, appointing, and nurturing the best talent from within and outside of the region.
We actively invest in upskilling local talent through apprenticeships, internships, graduate schemes, and direct hires.
We have established effective recruitment programmes to attract and retain talent from all sections of our communities particularly those traditionally under-represented in the creative tech industry.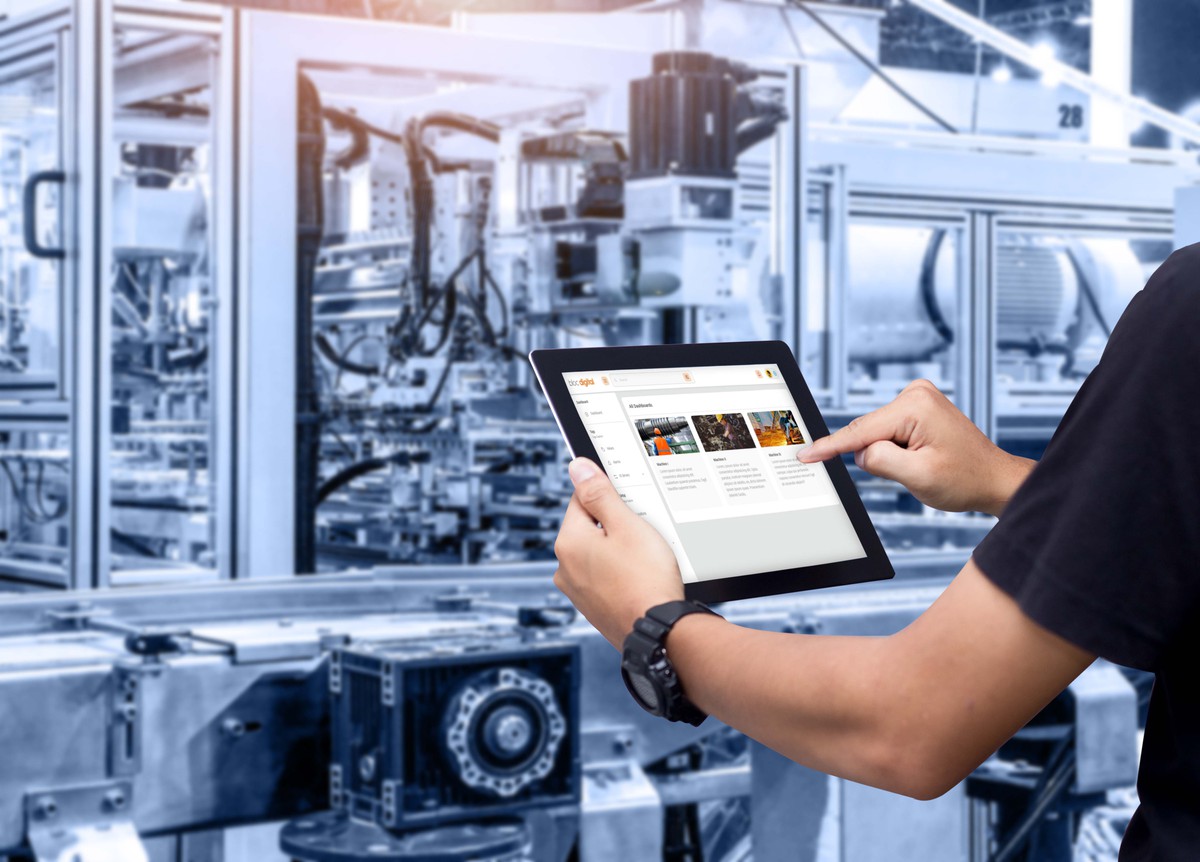 Q. In a nutshell, what does Bloc do and who are your customers?
A. We produce digital and data solutions, marketing assets, architectural visualisations, animations, and interactive experiences covering a whole host of sectors, from broadcast to engineering and manufacturing, on an international scale.
Our solutions and services help business and industry to work smarter, operate more efficiently and deliver greater impact and connection with their customers.
We have increased market share as a 'partner of choice' for a growing portfolio of international blue-chip businesses, with particular expertise in the aerospace, defence, automotive and manufacturing tech sectors.
Our portfolio of clients includes Rolls-Royce, JCB, Lubrizol, General Dynamics, and Siemens, as well as media and marketing sectors such as BBC, Smithsonian, and other international broadcasters.
We are experiencing growth within the space and power generation sectors, as well as strengthening our portfolio in property, construction, public space, and visitor experience markets.
We act as ambassadors for the industry and our region, helping to promote and shape development of emerging technology, and our aim is to inform and engage markets through the power of digital tech.
We are also committed to enabling as many communities and organisations as possible to benefit from advances in creative and digital visualisation techniques to support their activities and wider public engagement.
As part of this we have freely donated our skills and applications to several charities.
This includes developing a walking tour app and design collateral for the recent Derby Museums' Ram Trail.
Q. What recent successes has the business had and what are your proudest moments?
A. Within the last 12 months we have brought the team back together after remote working into our new headquarters, based at the University of Derby's Enterprise Centre.
The new office has given us an ideal work environment with the space needed to allow us to continue to grow and it's great to have the team located together where we can bounce ideas off each other and allow the creativity to organically flow.
We have also recently signed a strategic partnership agreement with the University of Derby.
By strengthening the ties between the university and Bloc Digital, this strategic partnership will enable both parties to optimise local, collaborative opportunities for evolution and growth.
Together we will work to support the regional development of technologies and the potential for forward-thinking R&D projects within Derby.
For the past 20 years Bloc Digital has been a serviced based business where we act on a client's request and deliver the required digital material or solution.
Recently, we have been pivoting the business model to also include a range of software products that we have created in response to demand from our clients.
These products will bring in an additional revenue stream for the business.
Q. What are the opportunities for the company going forward and are there plans for growth?
A. In the last few years, we have added new studios and skill sets to the business, giving us a much wider reach in markets and sectors that we can support.
We now have six studios within Bloc Digital (Creative, Media, Technology, Engineering, Architecture and Learning) all working together to truly deliver creative, strategic, and innovative offerings.
We are looking forward to growing the Media studio and seeing more of our work on-screen.
The broadcast, streaming and film industry are proving very exciting sectors to work in, and a key aim is to continue to attract big productions out of larger cities and into Derby and Derbyshire.
Our products range is a key area of growth with the ambition of making products standalone or by bringing together a suite of products to create a powerful and strategic digital toolset.
We have increased our internal R&D team to help bridge the technology gap between the digital requirements businesses need and what is currently available on the market.
Our high-profile R&D collaborations with Innovate UK and the Nuclear Advanced Manufacturing Research Centre position us at the cutting-edge of data, digital twins, and the metaverse.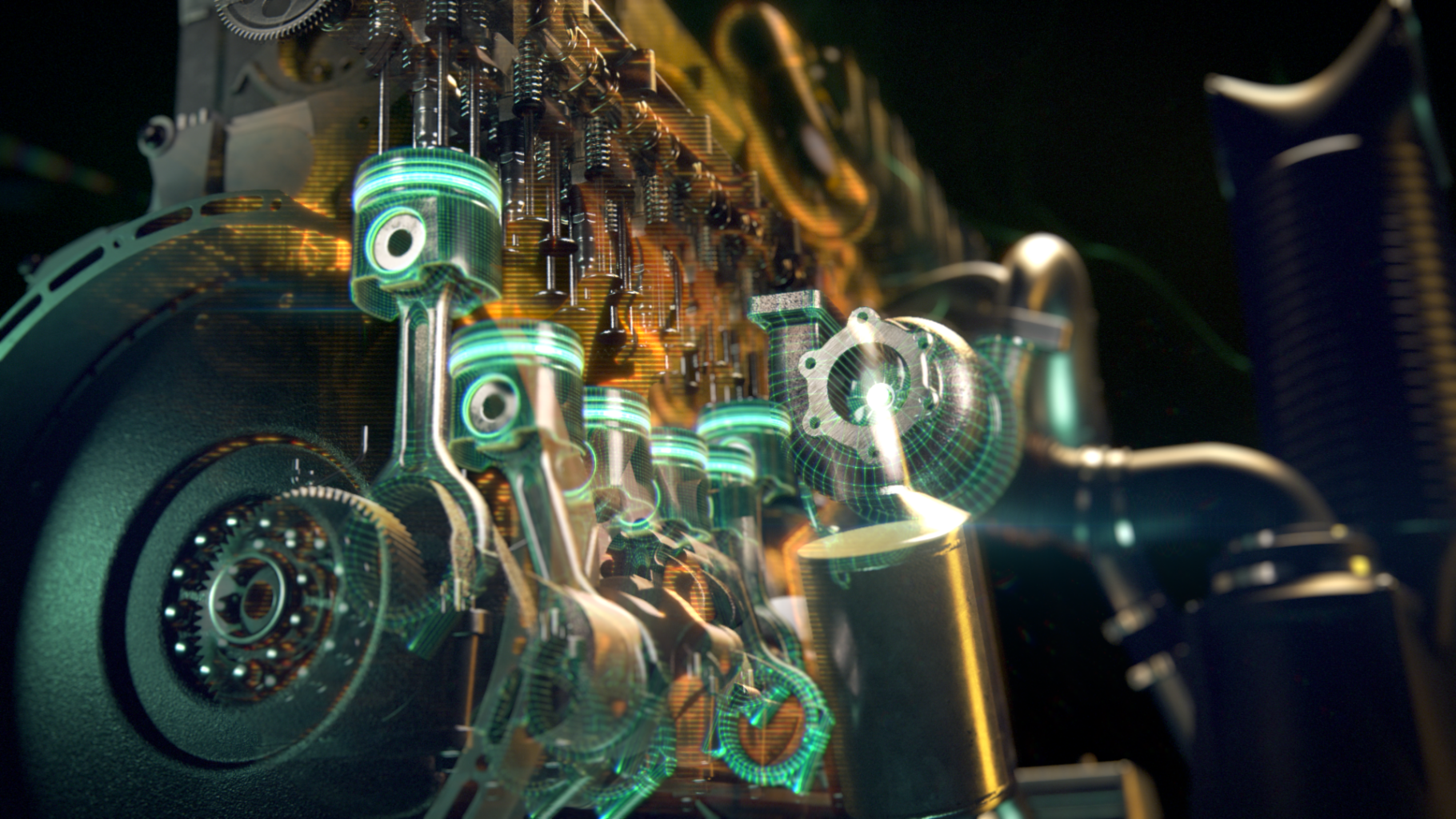 Q. How did you hear about the Ascend programme?
A. The first time I was made aware of Ascend was when the University of Derby contacted me about it.
They explained that it was aimed at growing business within Deby city, and they thought we would get a lot of benefit from it and should consider applying.
A couple of weeks later we were also contacted by East Midlands Chamber with the same information and recommendation.
Q. Why did you think Ascend would be good for your business?
A. To be honest, when I first heard about the Ascend programme, I assumed it was going to be similar to other leadership and business growth programmes that I have attended where there is a predefined structure and set material.
As a result, I had a certain level of expectation on what I would get from it – often, parts of a programme are very relevant to you and other parts are not.
Finding out that Ascend is completely bespoke and tailored to your needs, with one-to-one support, I was sure that we would get a lot from the programme.
Q. How has Ascend helped your business?
A. It has been a great help with evolving the business structure ready for our next stage of growth and getting the business ready for the new revenue stream from our products.
In the past, when our business experienced large growth unexpectedly, we quickly found that the systems and processes that worked fine for 10 staff didn't work so well for 40.
As we look forward to another phase of growth, we want to make sure we are already set up and prepared and this is where Ascend has already helped us accelerate our readiness.
Q. What would be your advice to other businesses contemplating getting involved with Ascend?
A. My advice would be, if you have the opportunity to apply for Ascend then you really should. You have little to lose and so much to gain.
The one-to-one mentor support that you receive is bespoke to your business situation and needs.
It gives you the advice and guidance that you don't get in other support programmes as it is 100% focused on your growing business.
ABOUT THE ASCEND PROGRAMME
Ascend was created to support Derby's coronavirus economic recovery strategy, to ensure the city builds back successfully after the Covid-19 pandemic.
It is a £5 million business growth fund that delivers innovative scale-up companies the investment, specialist advisors and expert business support networks need to help them grow faster.
It provides funded experts and specialist professional business advisors to work with businesses to plan and execute growth.
It also provides unique access to the Ascend partner community, which includes Derby City Council, the University of Derby, business services, investment funds and seasoned entrepreneurs.
Eligible companies should be located within a 7.5-mile radius of Derby city centre and have been operating for at least 12 months and already generating revenue.
They should have the ambition and ability to grow revenue by at least 20% per annum, be looking to create jobs for Derby citizens or graduates and be looking to innovate a product, service or business model.
Ascend has three entry points:
Growth Readiness – Three-to-six-month package of support, consisting of multi-disciplinary business support, mentoring, coaching and/or technical expertise, to develop a detailed two-year growth plan. Advisory support of up to £20,000 available.
Investment Readiness – Three-to-six-month package of support, where advisors will focus on getting the business investor-ready and help develop an investment case, which can be used to support discussions with investors. Advisory support of up to £35,000 available.
Growth Projects – Loans of up to £240,000 available for defined projects that will unlock job creation. A maximum contribution of 50% to all overall project capital costs.
To find out more about Ascend and how to apply please click here.