Latest News | 5 May 2022
Sharing the vision for Derby and Derbyshire, literally!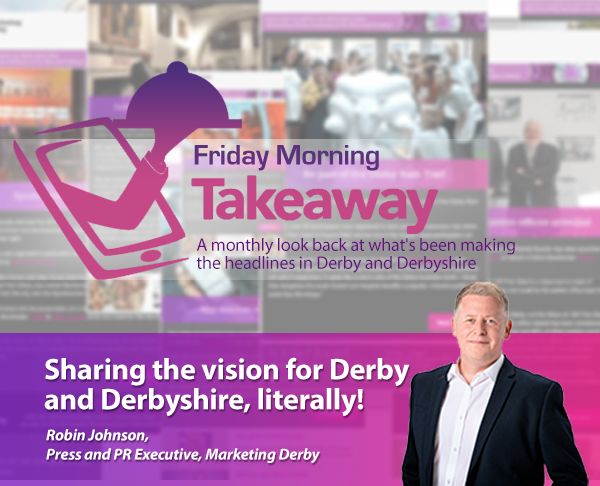 Here, in his latest monthly column reflecting on the news over the past month, our Press and PR Executive Robin Johnson looks at the headlines.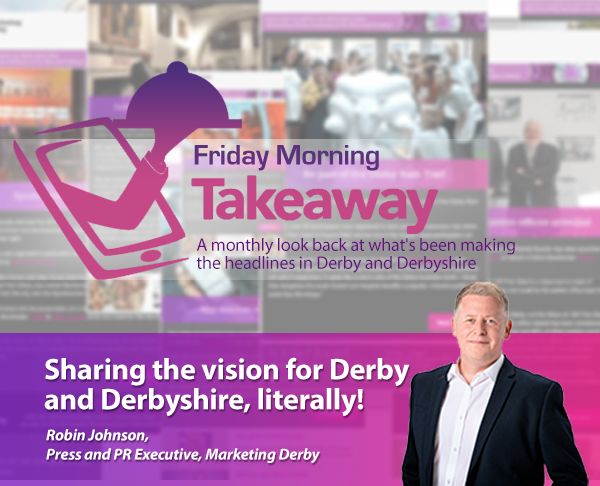 As someone who has built a career from writing, it will hardly come as a surprise that I am also an avid reader.
I'll read most things – apart from my wife's books, most of which contain the words 'cottage', 'summer' and 'Cornwall' in the title and share the same storyline – jilted London career woman moves to the coast and falls in love with local farmhand. The end.
Each to their own. Reading should be an escape – and everyone should have their own special place to escape to.
My main staple is autobiographies. At Christmas, Mrs J bought me Bob Mortimer's autobiography And Away…
Bob is one half of the comic duo Reeves and Mortimer and the brilliant Mortimer and Whitehouse: Gone Fishing.
But after almost four months of sitting on my bookshelf, it was only until recently that I started reading it.
It wasn't because Bob is a Middlesbrough FC fan (as a Rams fan, Boro are not exactly flavour of the month with me).
No, it was because my eyesight was starting to fail – not a good thing for someone in my profession.
I'd been muddling through these past few months but recently I finally got around to getting my eyes tested – and subsequently started wearing a pair of "occupationals", which our managing director, John Forkin, observes makes me look like someone out of The Ipcress File.
Now, the world has been brought back into sharp focus for me, I shall be able to enjoy the forthcoming Derby Book Festival all that bit more.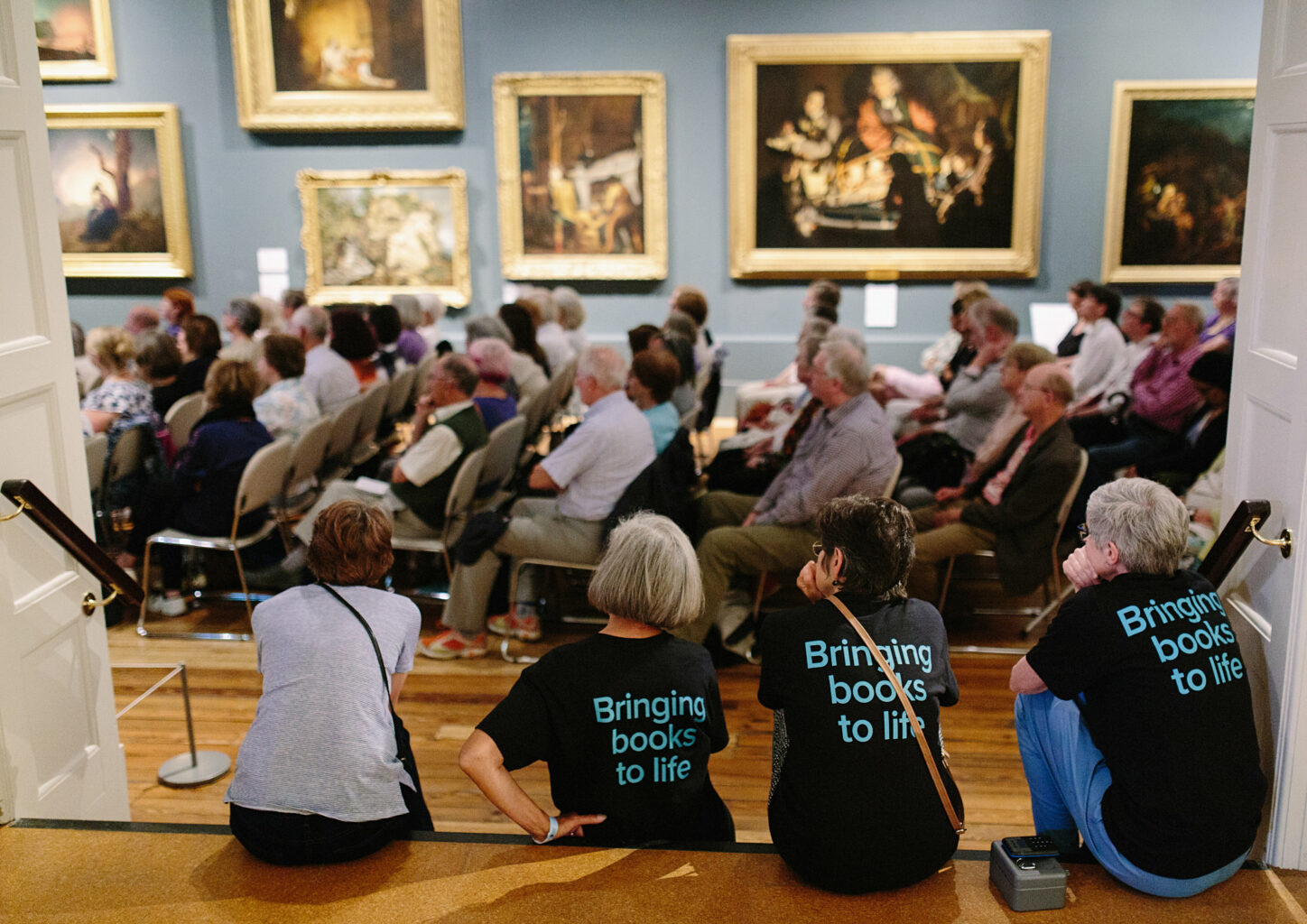 In April, tickets went on sale for more than 70 events, which will take place during the festival, which runs from 20 to 28 May. (Read the full story here.)
Some brilliant events have been lined up – and there will be something for everyone.
Marketing Derby will be holding its own Book Festival event for Bondholders on 24 May with inspirational speaker Estelle Read at Derby Museums' Museum of Making.
If you haven't booked already, I'd advise you to get your skates on. You can do so here.
Anyway, onto the stories that made the headlines in April.
Many of them were about developers sharing their plans to breathe new life into derelict sites.
As they look at the moment, Friar Gate Goods Yard and the former La Gondola Hotel & Restaurant are best viewed through a blur. Both are eyesore sites, crying out for redevelopment.
Friar Gate Goods Yard, which has been standing derelict for decades, is a major site with so much potential.
So, it was great to be able to write about Clowes Developments, which owns the site, pushing ahead with plans to create a mixed-use scheme there. (Read the full story here.)
It was also great to be able to report on fresh attempts to demolish La Gondola and build apartments in its place, with some impressive visuals created by Matthew Montague Architects. (Read the full story here.)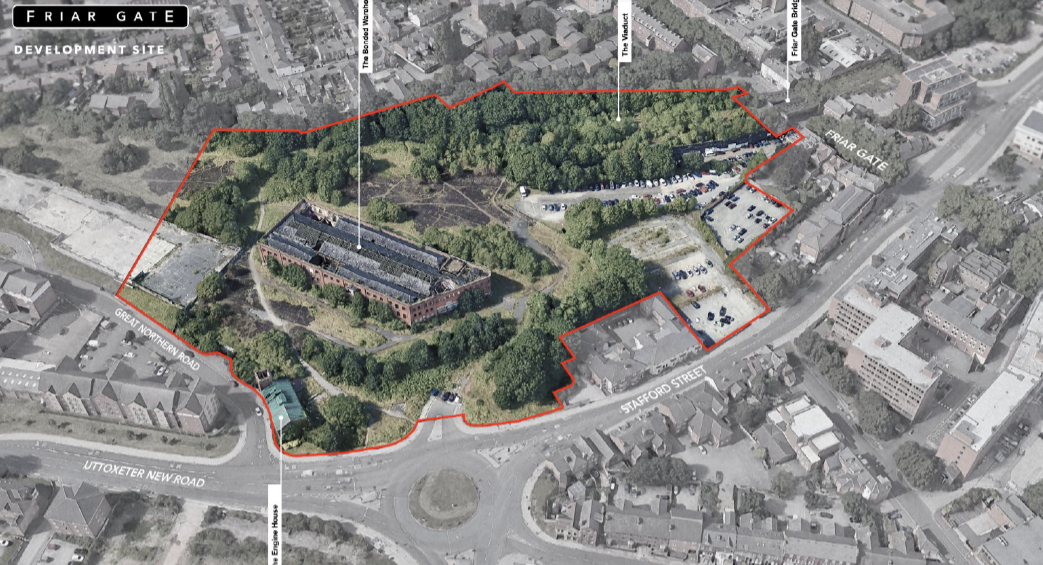 Before it shut in 2009, I'd only visited La Gondola once. It was when Gordon Ramsay came to film his Kitchen Nightmares series there.
At the time, I was a feature writer at the Derby Telegraph – and we paid a visit when Gordon was in town to see what he was up to.
Judging from the standard of my meal, it was no surprise that even Gordon could not save La Gondola from its fate.
At one time, particularly during the 1970s and 1980s, La Gondola was the place to go.
It was a regular haunt for Brian Clough and many of the Derby County players.
During the past nine months, many of my fellow Rams fans will have yearned for the glory days of Cloughie, particularly following the club's relegation to League One.
But after one of the most turbulent periods in the club's history, there now appears to be some light at the end of the tunnel and an opportunity to reset and rebuild.
The events at Derby County off the pitch have been well documented.
But what appears to have got lost in all the takeover talk is the important community work that goes on under its name through the Derby County Community Trust.
In April, the trust was named Community Club of the Year for the region for all the good stuff it does in the community. (Read the full story here.)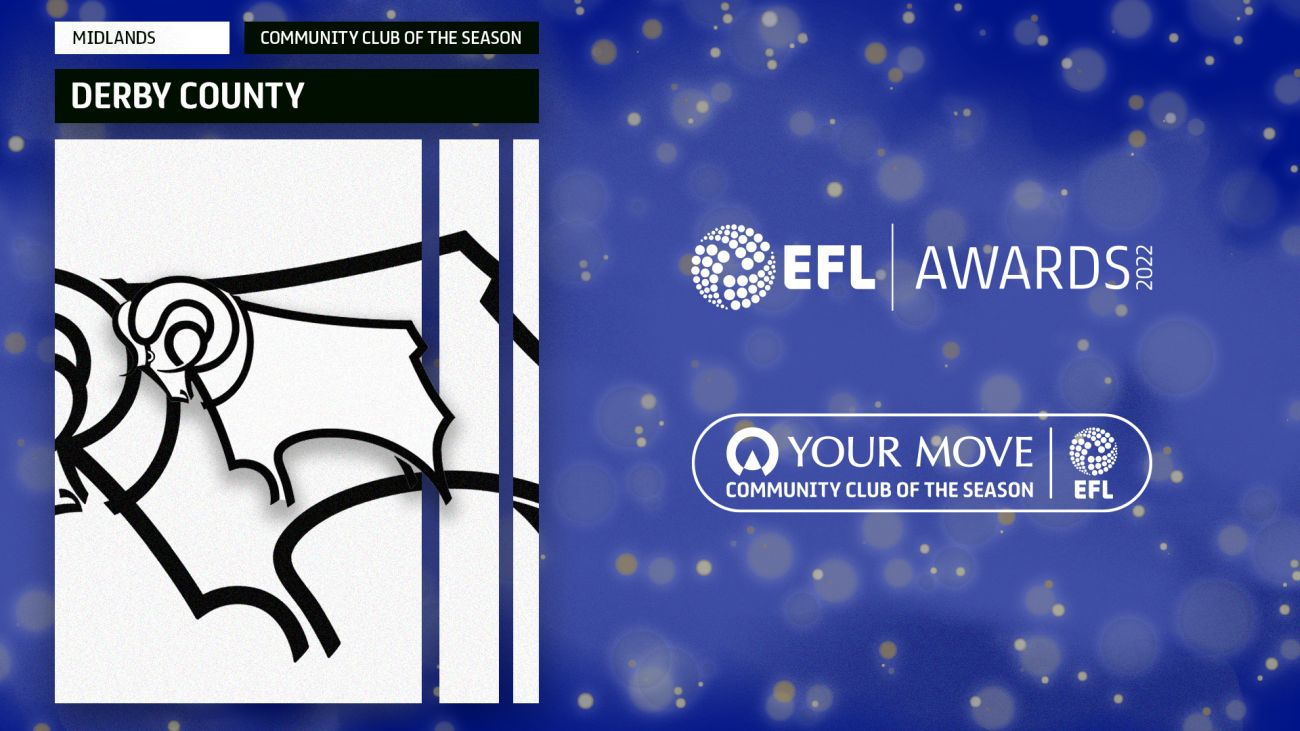 It would be fair to say that the situation at the Rams galvanised a community – as has the situation in Ukraine.
It has been marvellous to be able to report on all the great things our Bondholders have been doing to support the people affected by this horrific war.
We had medical technology manufacturer and supplier Pennine Healthcare donating £200,000 of supplies and equipment. (Read the full story here.)
A fund-raiser held at Bustler Market, which was supported by a number of fellow Bondholders, raised double its target. (Read the full story here.)
And Mercia Marina has been playing its part by launching a fund-raising appeal. (Read the full story here.)
I am sure, like me, you have found the images on our television screens of the war in Ukraine highly distressing.
One cannot imagine what the Ukrainian people are going through at the moment.
All we can do is show our support in whatever way we can and keep them in our thoughts.
A perfect opportunity to do this is at Derby Cathedral, where the Peace Doves art installation has now landed. (Read the full story here.)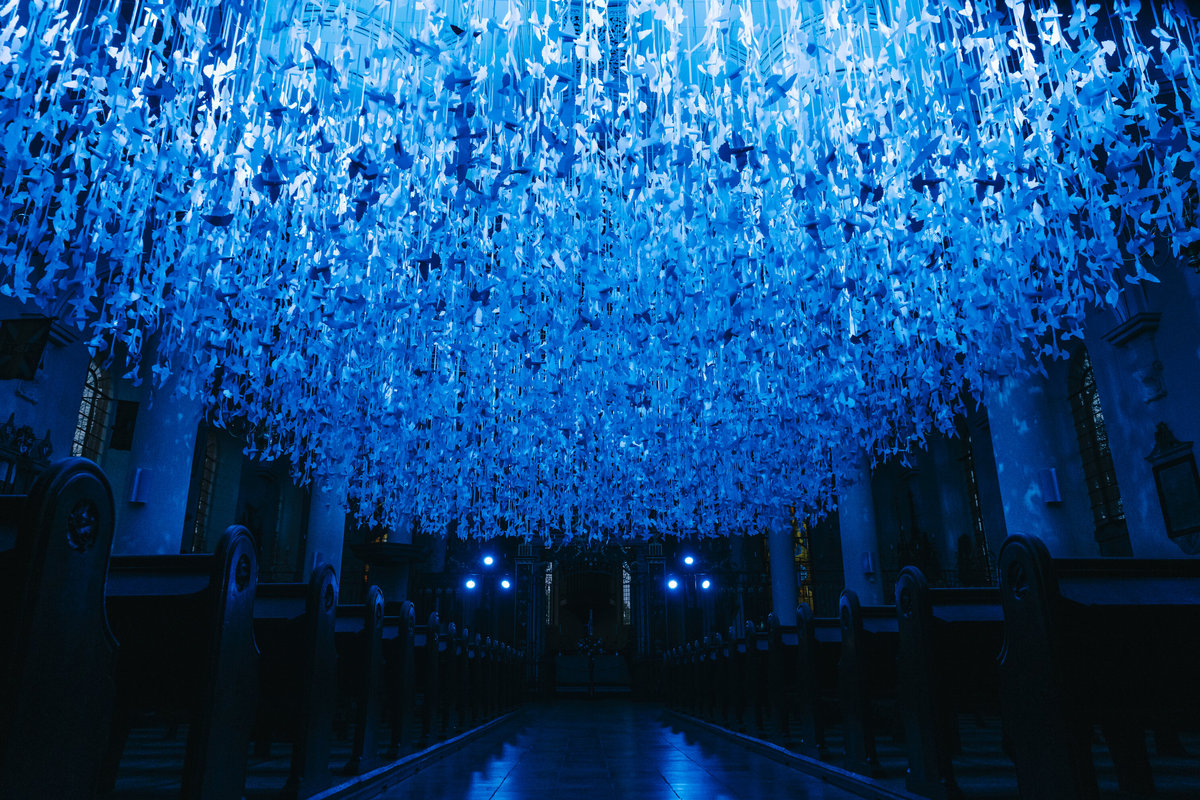 Meanwhile, life goes on in Derby – and so does progress on our major regeneration schemes.
At the moment, a number of major residential schemes are taking shape in the city.
One of the first was the £100 million regeneration of Castleward. And in April, it was great to be able to report that work is underway on phase three of the scheme. (Read the full story here.)
Moving away from the city centre, there was some positive news in terms of development plans for the south of the city, with the city council agreeing to work with Derbyshire County Council and South Derbyshire District Council on the business case for a new junction off the A50 and link road. (Read the full story here.)
The improved infrastructure will unlock new development land and help Infinity Park Derby realise its full potential.
Another exciting scheme being created on the edge of the city is the SmartParc SEGRO Spondon development on the former British Celanese site.
We previously reported the arrival of HelloFresh as the first business to take space at the site – and it has just launched a major recruitment campaign, in partnership with the city council, to fill hundreds of roles. (Read the full story here.)
Headquartered in Berlin, Germany, HelloFresh is a major global name, with operations across the world.
And while it is making its mark in our city, another global business headquartered in Derby is making its mark in Germany.
In April, IT firm Bam Boom Cloud announced the launch of its German business Bam Boom Cloud GmbH, which is based in Hamburg. (Read the full story here.)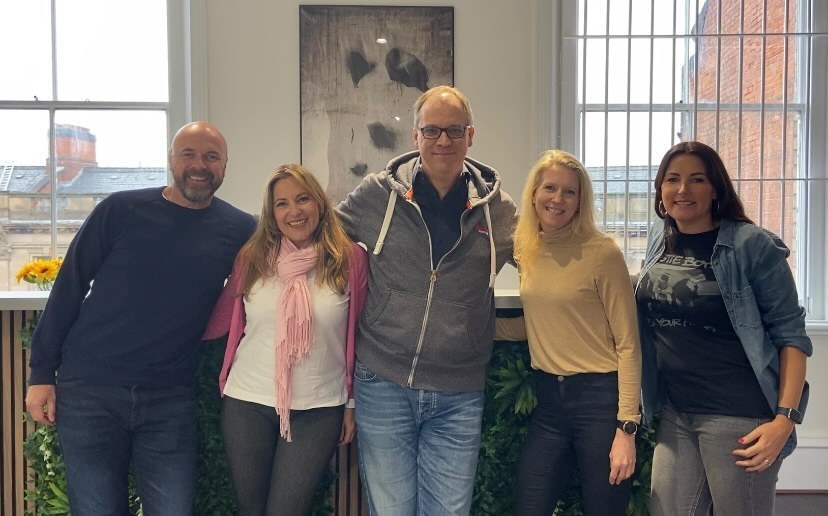 Good luck to Bam Boom with that venture, or should I say 'viel glück'! (a round of applause please for me learning how to do an umlaut on my keyboard!).
To build an international company, breathe new life into derelict buildings or even invest in a football club, requires a clear vision – something which I too now have, thanks to my new glasses!
Anyway, have a safe and productive May and I look forward to catching up again soon.