Latest News | 28 April 2022
Rams goalkeeping prodigy in safe hands with DIS

Derbyshire Institute of Sport is helping a young goalie at Derby County realise his dream of a professional career.
Rams and England youth goalie Jack Thompson is receiving support from DIS, with the 15-year-old receiving extra help in the gym from the strength and conditioning Performance Squad team at DIS.
Jack, who has already spent half his life training and playing for the Rams, recently returned from England duties where he played in Portugal with the U16s national side.
But it is Derby County he is focused on, and his dream would be to move on up from the U15s to play for the first team.
The Oakwood-born keeper's career with the Rams started in 2015 when he was eight and playing for the Duffield Dynamos.
He got the chance for an open trial with the club, who asked if he could play in goal. After just two sessions, he was signed up. His first games were for the U8s and he has progressed from there.
Jack, who currently attends Queen Elizabeth Grammar School, in Ashbourne, is with Derby County three times a week, training on Monday evenings, all day Thursday and plays matches on Saturdays, travelling across the country, often taking on Premiership sides in his age group.
The Derbyshire Institute of Sport (DIS) trains elite athletes across all sports, supported by conditioning and sports coaches, nutritionists, and a psychologist.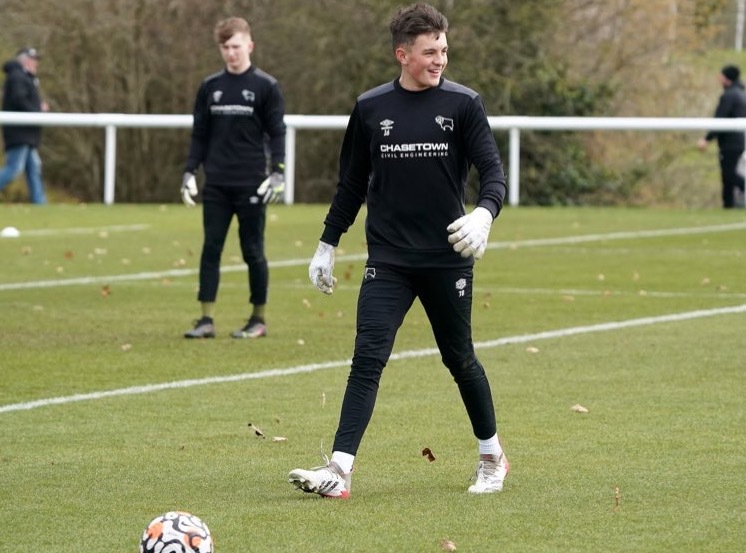 Jack joins the DIS team regularly for gym work and tips on what to eat and how to handle pressure.
The 6ft tall goalie has grown with Derby, but it is with the England squad where he has moved up to another level.
In April last year he got the chance to attend an England FA talent ID camp.
He joined 21 other young players, including three goalies, for three days at St George's Park.
Jack was selected for the England U15s and at the end of May played in a game against Wales and England won 1-0.
He said: "I was one of three goalies and went on for 30 minutes and then for 40 minutes against Scotland at the end of August."
In October last year, Jack was in Paris playing for England U16s in Tier 1 games against national sides France, Germany and Belgium.
DIS's managing director Chloe Maudsley said: "We are delighted to help and support Jack on his journey to be a top goalkeeper.
"He works hard in the gym at Derby Arena to be the best he can."