Latest News | 14 March 2022
Latest Innovate Magazine celebrates our manufacturing prowess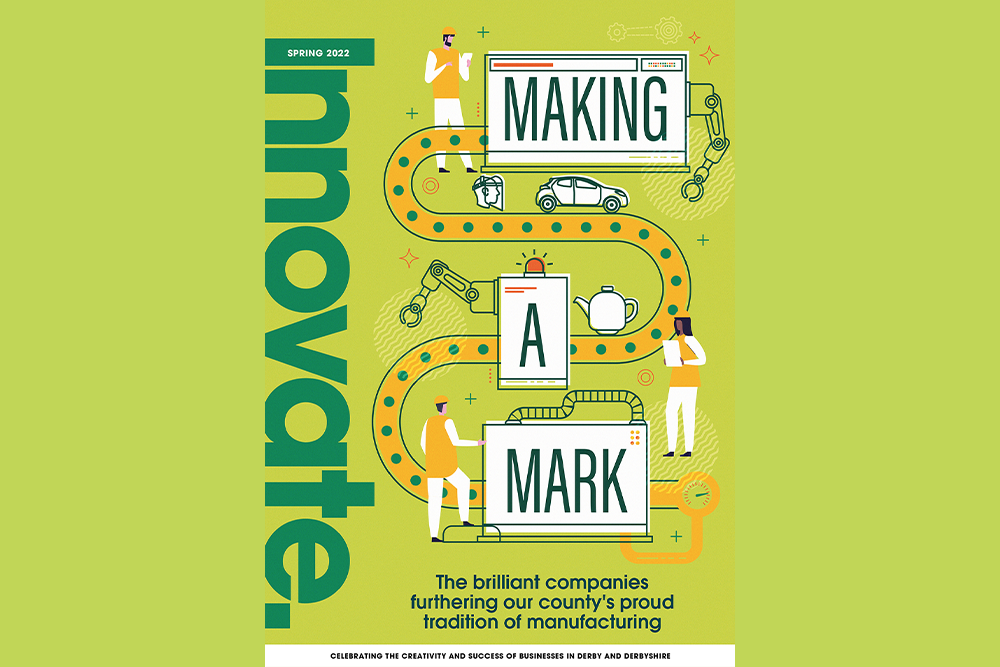 Marketing Derby's latest edition of Innovate Magazine, which is out this week, profiles the companies who are continuing Derbyshire's proud manufacturing tradition.
The spring edition of the now quarterly publication, which provides a window into the amazing and inspiring Derby and Derbyshire business sector, meets and profiles a number of our big-name makers, whose products are renowned across the world.
Among them is Denby Pottery, a company that has been manufacturing ceramics and homeware on the same site for 200 years.
Innovate finds out about the exciting new initiatives taking place at the firm, which look set to propel it to even greater success.
A company that is no stranger to selling its products on a global scale is Toyota, which has its UK car manufacturing plant at Burnaston.
In this edition of Innovate, we have a Q&A session with Richard Kenworthy, the managing director of Toyota Motor Manufacturing UK, who offers a fascinating insight into the motoring future.
Innovate also visits Pennine Healthcare, a pioneering medical manufacturing business, to meet its recently appointed chief executive Graeme Cameron, who, among other things, talks about the company's commitment to keep high-quality manufacturing local.
Manufacturing is a crucial part of our local economy – and Innovate's latest Talking Business discussion, sees a panel of business leaders debate the future of the sector.
Like the aforementioned Denby Pottery, another business that has been around for a long time is independent funeral directors Wathall's, which was founded 164 years ago.
Today, it is still family-run – and Innovate catches up with boss Helen Wathall about her future plans for the business.
Another institution that is steeped in history is Elvaston Castle, a much-loved historic landmark.
Innovate finds out about a £35 million plan to ensure it can continue to delight visitors for generations to come.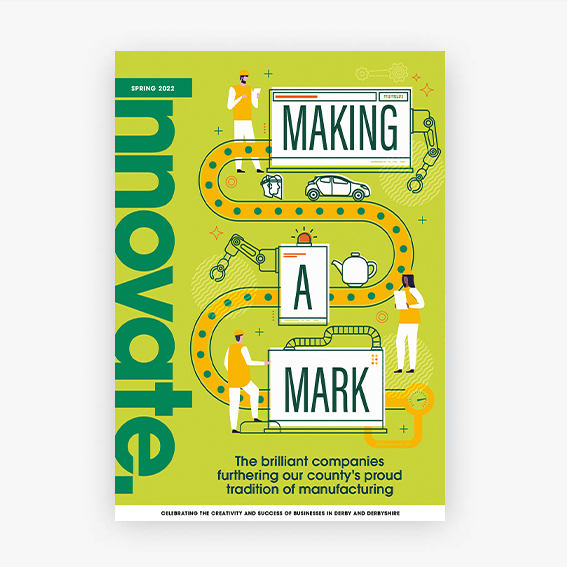 From the old to the new, Innovate meets the team at Vibrant Accountancy, a new business with a bold vision to change the stuffy perceptions of accountancy firms.
Another organisation that is on a mission to transform attitudes is Disability Direct.
In this edition of Innovate, we profile the charity's work to improve the lives of disabled people.
We also meet Lesley So, the founder of drinks firm So Good Kombucha, which at the start of the year was named as Marketing Derby's Rising Star for 2022.
Lesley, who recently filled the Dare to Dream slot at Marketing Derby's Annual Business Event, shares with us the inspirational story behind her business.
Finally, in his latest column, our managing director, John Forkin, talks about the opportunity Derby now has to shape its own destiny.
Hard copies of the spring edition of Innovate are being delivered to Bondholders from this week.
However, the digital version of the magazine can be accessed here.