Latest News | 3 August 2022
Plod raises serious wad for trust
Staff at Derby County Community Trust have raised thousands of pounds to support its projects from a sponsored walked.
The Pride Park Plod saw them repeatedly walk a two-mile loop of Pride Park over a 24-hour period.
They clocked up 66 miles (33 loops), raising more than £3,000 in the process.
Throughout the 24 hours, they were spurred on by people both on Pride Park and social media – and were joined by Derby County mascot Rammie for the final loop.
The event was organised by Pete Collins, business development manager at the trust, who himself completed 20 loops.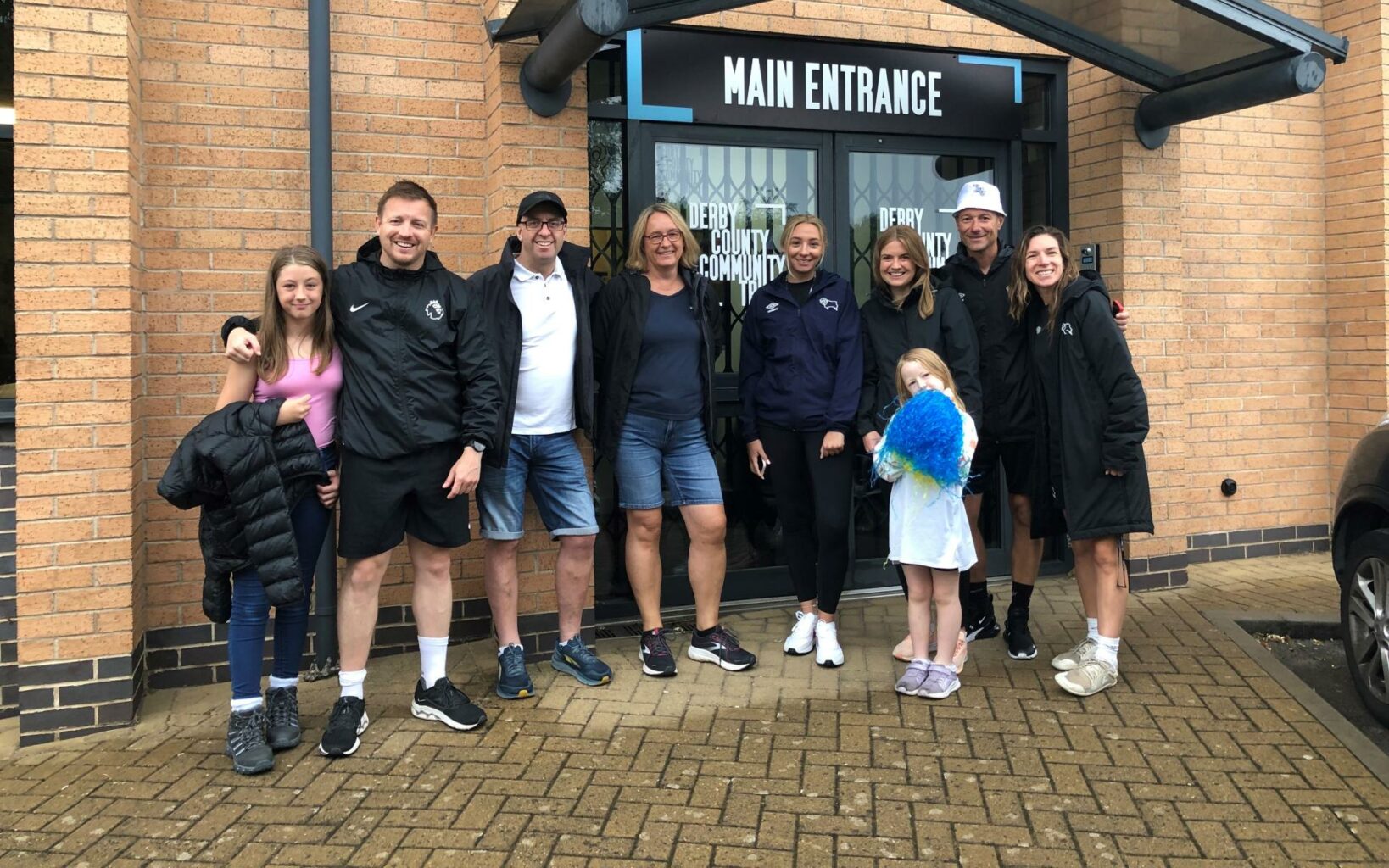 He said: "Everyone played a part in what was an amazing 24-hour event – from those who walked a lap or two, to those who covered serious mileage to those who supported while working or kept others going with food and drinks.
"We're really grateful to everyone who supported us and helped raise a fantastic amount of money, which completely smashed our original target and will allow us to continue our work in the community."