Latest News | 23 May 2022
Museum's delight as rare Joseph Wright painting 'comes home'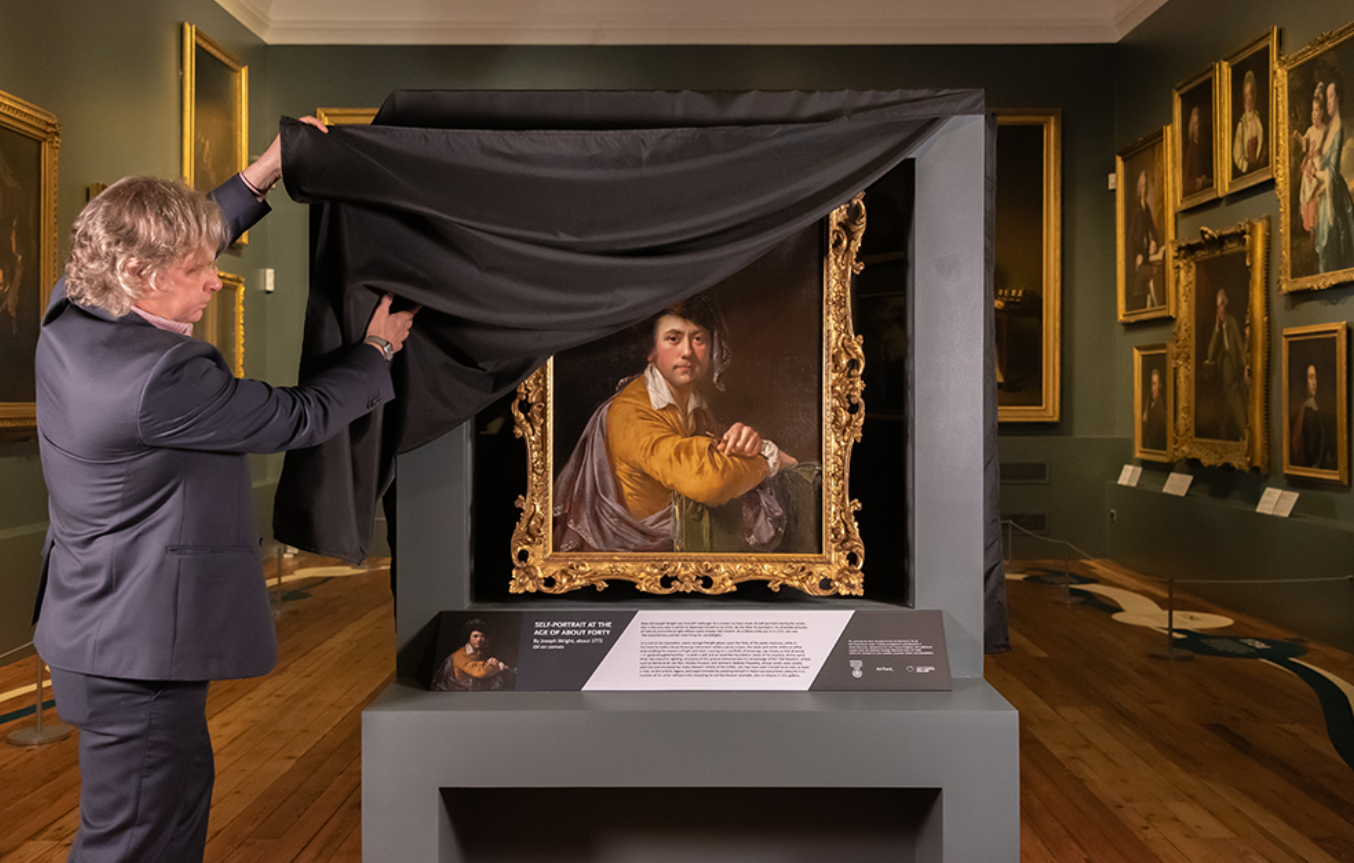 Derby Museums has revealed it will be the guardian of a rare painting by the world-renowned Derby-born artist Joseph Wright.
At a recent unveiling at Derby Museum and Art Gallery, people got their first look at the work called Self-Portrait at the Age of About Forty, which also features a study for Wright's famous painting 'An Experiment on a Bird in the Air Pump' on the reverse.
The painting has been accepted in lieu of inheritance tax by the Government under a hybrid arrangement and allocated to Derby Museums, with involvement from Arts Council England.
Further support has come from a range of funding bodies, including a major donation of almost £2.3 million from the National Heritage Memorial Fund, support from Art Fund, and a number of private donations, including from museum supporter Robert. M. Kirkland, who is life president at Bowmer + Kirkland.
Owned as part of a private collection since it was completed in around 1772, the self-portrait has seldom been exhibited in public and now it will take pride of place at Derby Museum and Art Gallery, home of the largest collection of the work of Joseph Wright of Derby in the world.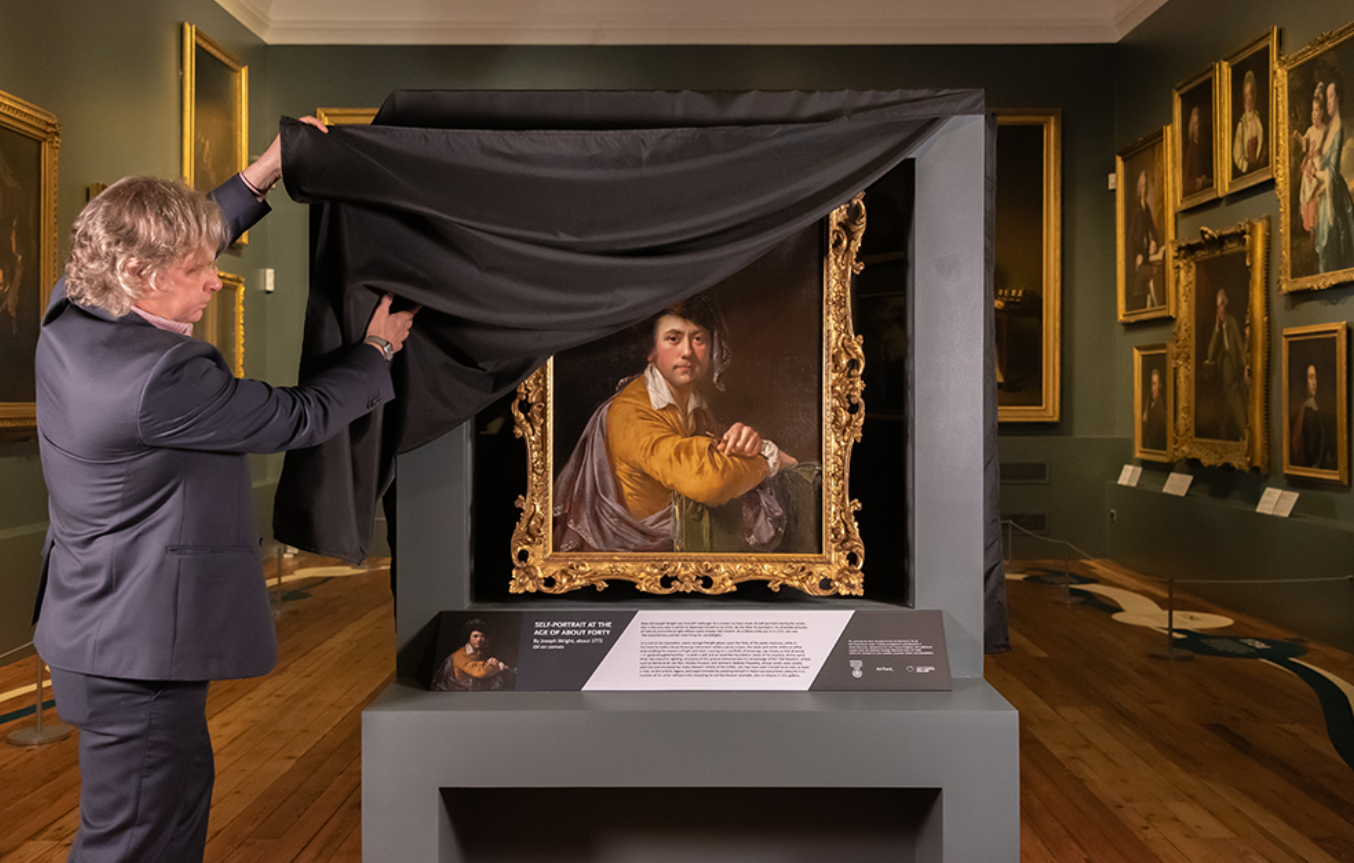 Tony Butler, director of Derby Museums, said: "The acquisition of this painting is a triumph for Derby Museums.
"The work has never been in public ownership having remained in private hands since it was executed in a studio not far from where Derby Museum and Art gallery is now. We feel a palpable sense of 'bringing Joseph Wright of Derby back home'."
According to Derby Museums, the new addition will complement its existing collection as it represents what could be seen as a defining moment in Wright's career.
By 1772, just one year prior to his influential tour of Italy, Wright had firmly established himself as what one fellow artist described as 'the most famous painter now living for candlelights', with the public exhibition of paintings such as The Orrery, The Air Pump, and Alchymist.
The painting, which is approximately 30 by 25 inches, is in its original elaborate frame and will be on permanent display in the Joseph Wright Gallery at Derby Museum and Art Gallery in a bespoke free-standing case which allow both sides of the painting to be viewed.
The case will also be turned occasionally due to the different orientations of the two sides of the work (portrait and landscape).
A high-resolution image of the side not currently shown in its correct format will also accompany the work on display to help visitors understand what they are looking at.
Lucy Bamford, curator at Derby Museums and Art Gallery and Joseph Wright expert, said: "We are extremely excited to be able to add this remarkable painting to our existing Joseph Wright collection.
"We are delighted to have it on permanent public display where it can be enjoyed by local, national, and international followers of Wright's work.
"Not only is it a work of significant artistic quality, but it also adds greatly to the stories that we share around Wright and our visitors' understanding of the artist, helping us to cement Derby Museums as the go-to place for the study and appreciation of Wright's work on both a national and international level."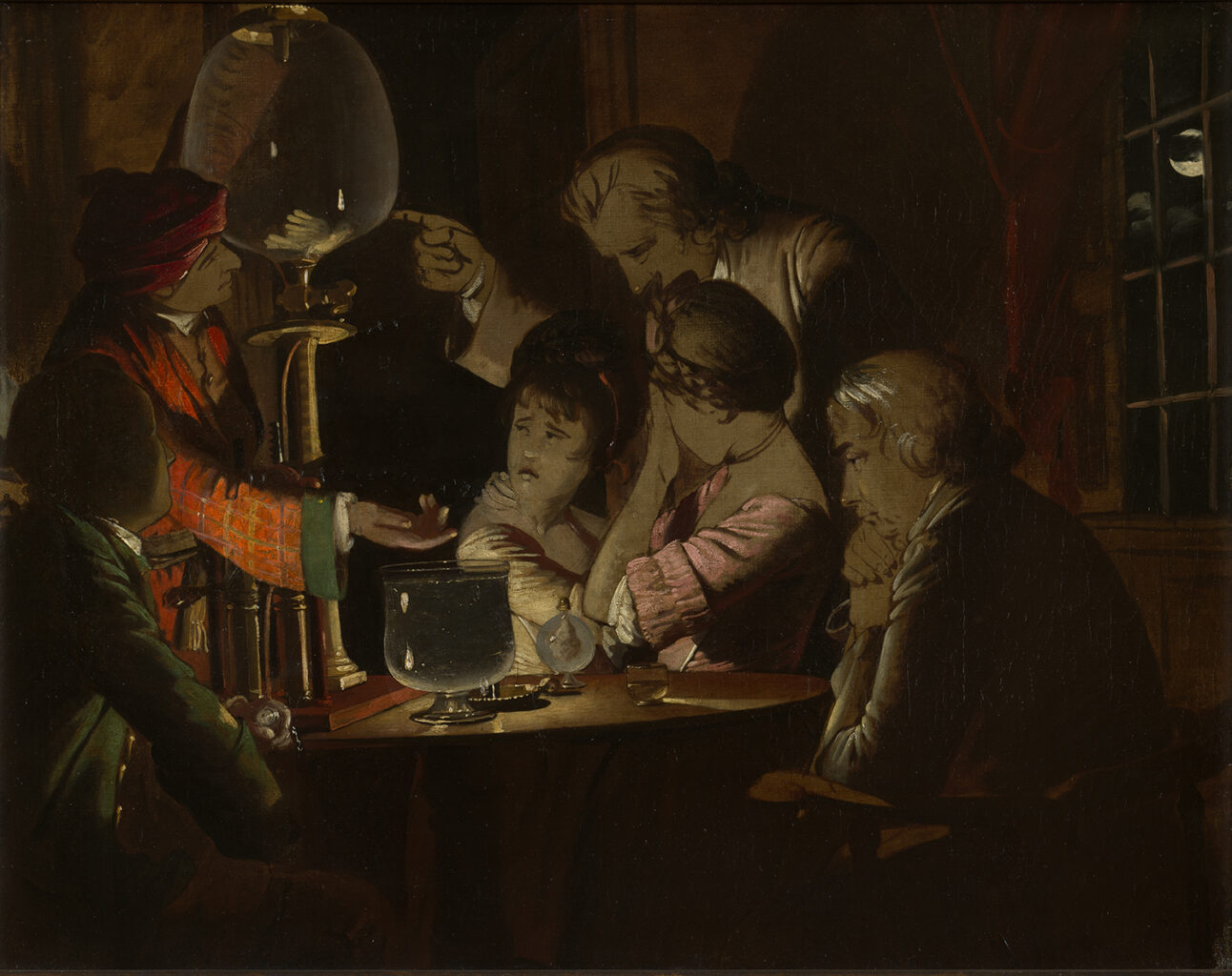 Tony Butler said: "It has been a remarkable achievement for a regional museum organisation like Derby Museums to secure the funding to save this wonderful painting for the nation.
"I thank Arts Council England for their support via the Acceptance in Lieu 'hybrid offer' scheme, which then helped us unlock funding from the Art Fund, the National Heritage Memorial Fund, The Headley Trust, Omnia Art and a number of generous individuals and organisations.
"We have also been touched by Derby Museum supporters, many of whom have made incredibly generous donations."
Edward Harley OBE, chairman of the Acceptance in Lieu Panel, said: "I am delighted that Derby Museums has been allocated this remarkable work, which depicts on one side Wright's self-portrait, the only surviving version which shows him as a practicing artist, and on the other side a preliminary study for his famous An Experiment on a Bird in the Air Pump.
"It is fitting that the painting has been allocated to Derby where the artist was based for most of his career."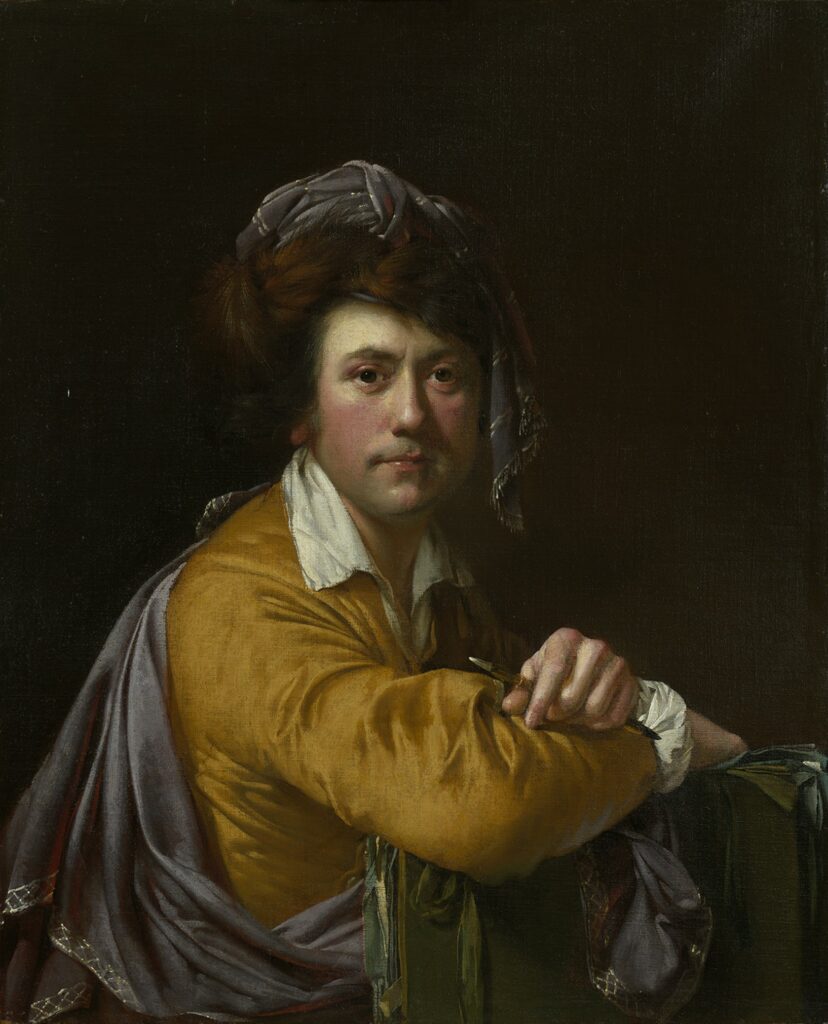 Arts Minister Lord Parkinson said: "It is wonderful that this rare self-portrait by Joseph Wright has been saved for the nation and acquired by Derby Museums.
"Thanks to the Government's Acceptance in Lieu scheme, this fantastic piece will be exhibited at Derby Museum and Art Gallery where it will take pride of place in the world's largest collection of his works."