Latest News | 12 May 2022
Derby and Derbyshire set to welcome Queen's Baton Relay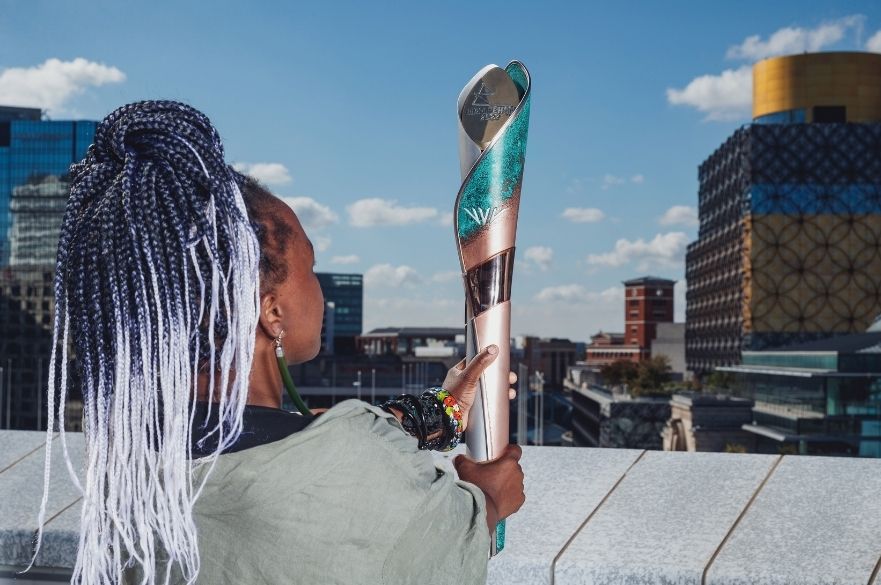 Derby and Derbyshire are set to welcome the Birmingham 2022 Queen's Baton Relay as part of the build-up to this summer's Commonwealth Games.
It has been confirmed that the baton relay, a journey which brings together and celebrates communities across the Commonwealth, will visit both the city and county on Monday, 11 July.
It will visit Derby between 2.35pm and 3.50pm, visiting Derby City Council's new Moorways Sports Village and Derby Museum's Museum of Making.
As well as Derby, the baton relay will also take in Bakewell, Matlock and Buxton.
Members of the public are encouraged to get involved with the celebrations and embrace the arrival of the baton.
The Birmingham 2022 website will be updated with information over the coming months, with detail on the events and where to line the route.
Councillor Robin Wood, Mayor of Derby, said: "I'm thrilled to announce that the Queen's Baton Relay will be visiting Derby.
"Taking a route through the historic city centre and the fantastic new Moorways Sports Village, the relay will showcase some of the best that Derby has to offer.
"I'd encourage everyone to come along and get involved with what will be a historic day for Derby as we prepare for the Commonwealth Games that are taking place, just down the road in Birmingham."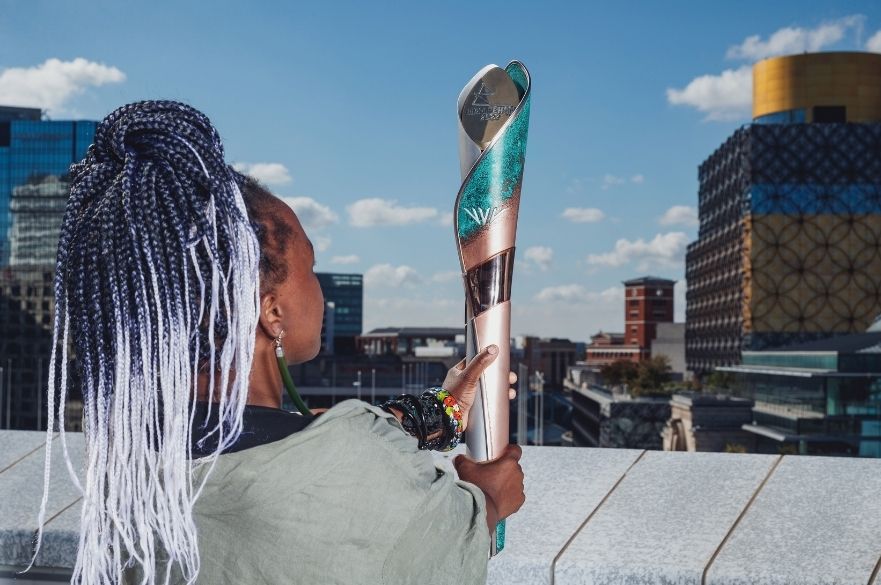 The Queen's Baton Relay will travel the length and breadth of England for a total of 29 days, before culminating at the opening ceremony for Birmingham 2022 on 28 July.
Thousands of baton bearers, each with inspiring backgrounds and stories, will have the honour of carrying the baton during the journey through England, including those nominated in recognition of their contributions to their local community, whether that be in sport, education, the arts, culture or charity.
Phil Batty, director of ceremonies, Culture and Queen's Baton Relay, said: "While the baton has been travelling across the Commonwealth, we have worked closely with local authorities in England to devise a route that engages with hundreds of communities, passing sport venues, historic sites, local schools and Areas of Outstanding Natural Beauty.
"We hope that communities across the country join the excitement, attend events near them, line the streets to cheer on our incredible baton bearers and celebrate the Birmingham 2022 Commonwealth Games."