Latest News | 24 May 2022
Derbion says 'hola!' to new food addition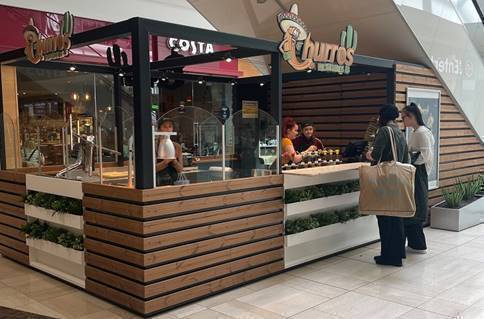 The Derbion shopping centre has welcomed its latest food and drink business, which serves freshly made Spanish doughnuts.
Churros Mexicanos has opened on level 1 of the centre, near to M&S and Costa Coffee.
The concession sells hot doughnuts, served with a selection of dipping sauces and soft drinks.
Adam Tamsett, general manager at Derbion, said: "We're excited to be bringing another new flavour and cuisine to the centre, further extending our food and drink offering for visitors.
"Churros Mexicanos is sure to be a popular addition at Derbion."