Latest News | 22 June 2022
Derbion provides boost for city cyclists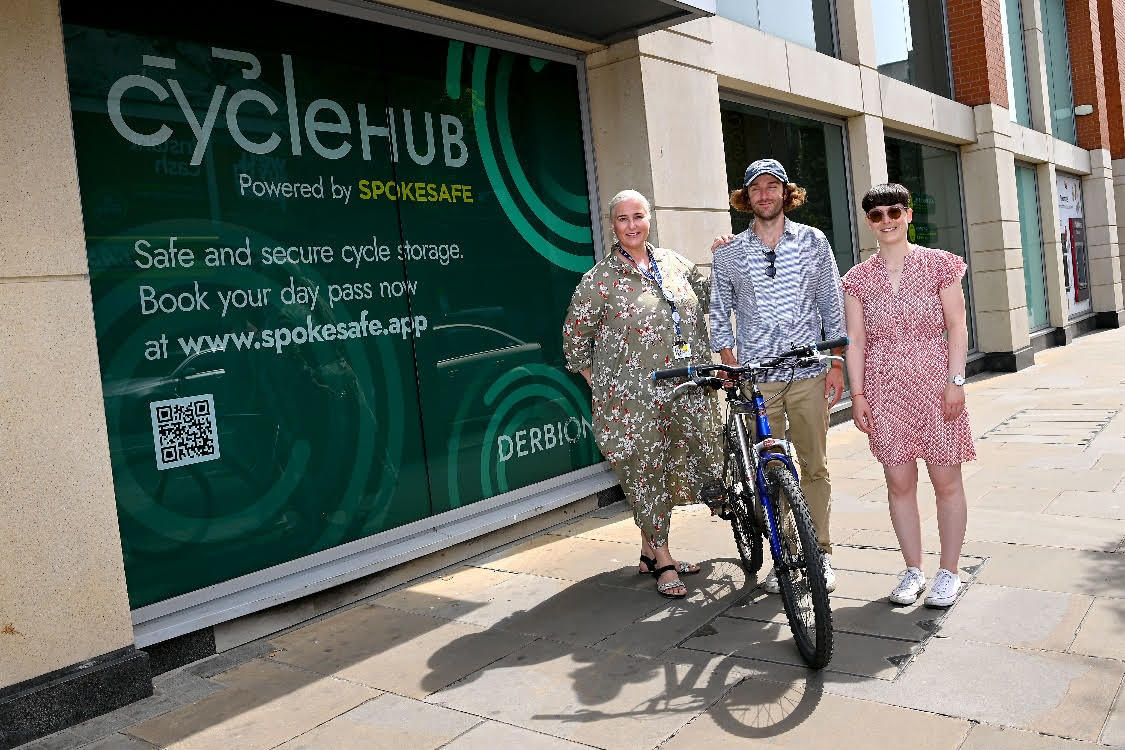 Retail and leisure destination Derbion has launched a new indoor cycle storage facility for cyclists.
The Cycle Hub, which is now open at the centre, offers more than 34 secure spaces for bikes, bike repair and pump stations, as well as lockers to store helmets and other personal belongings.
The hub, located in an external unit in London Road, is delivered in partnership with Spokesafe, Spoke Out and Derby City Council.
It aims to encourage more people to travel into the city by bike by offering a safe location, which is accessible 24 hours a day, seven days a week.
The launch of Derbion's Cycle Hub follows Spokesafe's success with innovative cycle storage facilities across London.
The business has now chosen to launch in Derby.
Together with ActiveScore, Spokesafe has supported the design of the space at Derbion and will manage the facility through its app system.
Adam Tamsett, general manager at Derbion, said: "Cycling is a cheaper, greener and healthier alternative to travelling by car or public transport into the city centre.
"We're thrilled to offer secure storage facilities to give visitors to Derby and people commuting into the city centre the confidence that their cycle will remain safe throughout the day."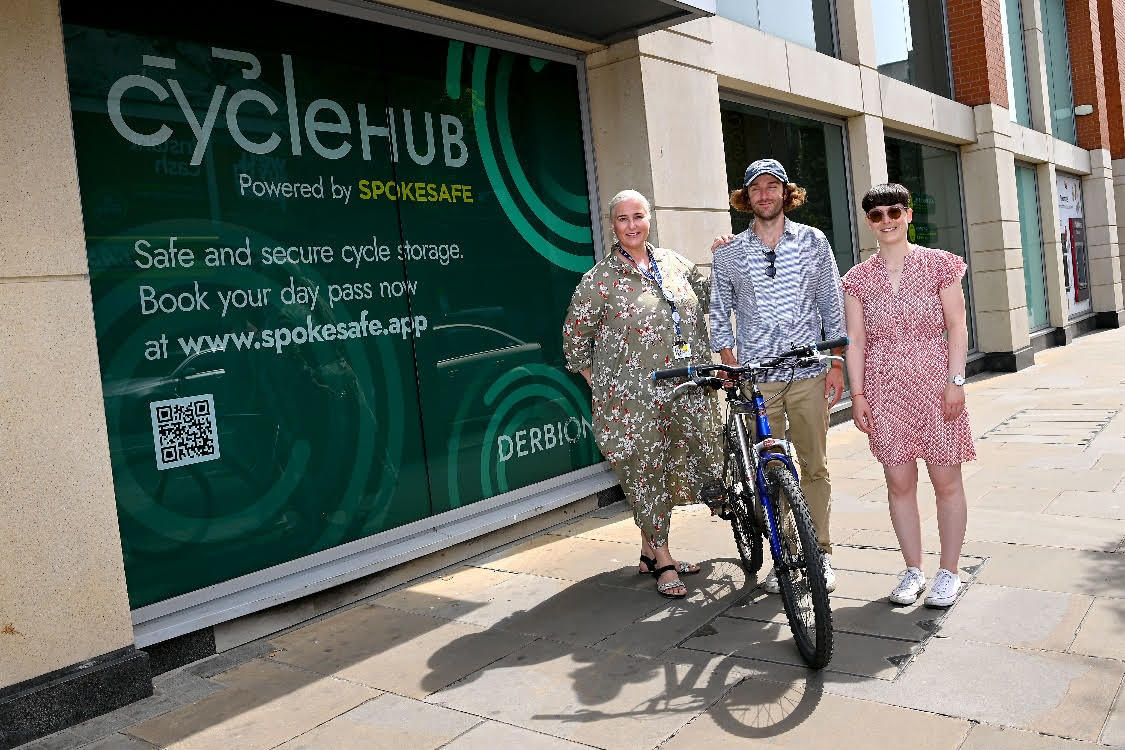 Max Wilson, founder of Spokesafe, said: "Spokesafe has been helping landlords in London provide secure cycle storage to their communities for over two years and we are delighted to be extending this service to Derby.
"We have worked in partnership to design and deliver a really great facility, which should cater to all types of riders and bikes.
"We hope it will become a cornerstone for active travel in the town centre."
For more information about Derbion's Cycle Hub, please click here.