Latest News | 11 May 2022
Actor Molly recognised for child exploitation charity support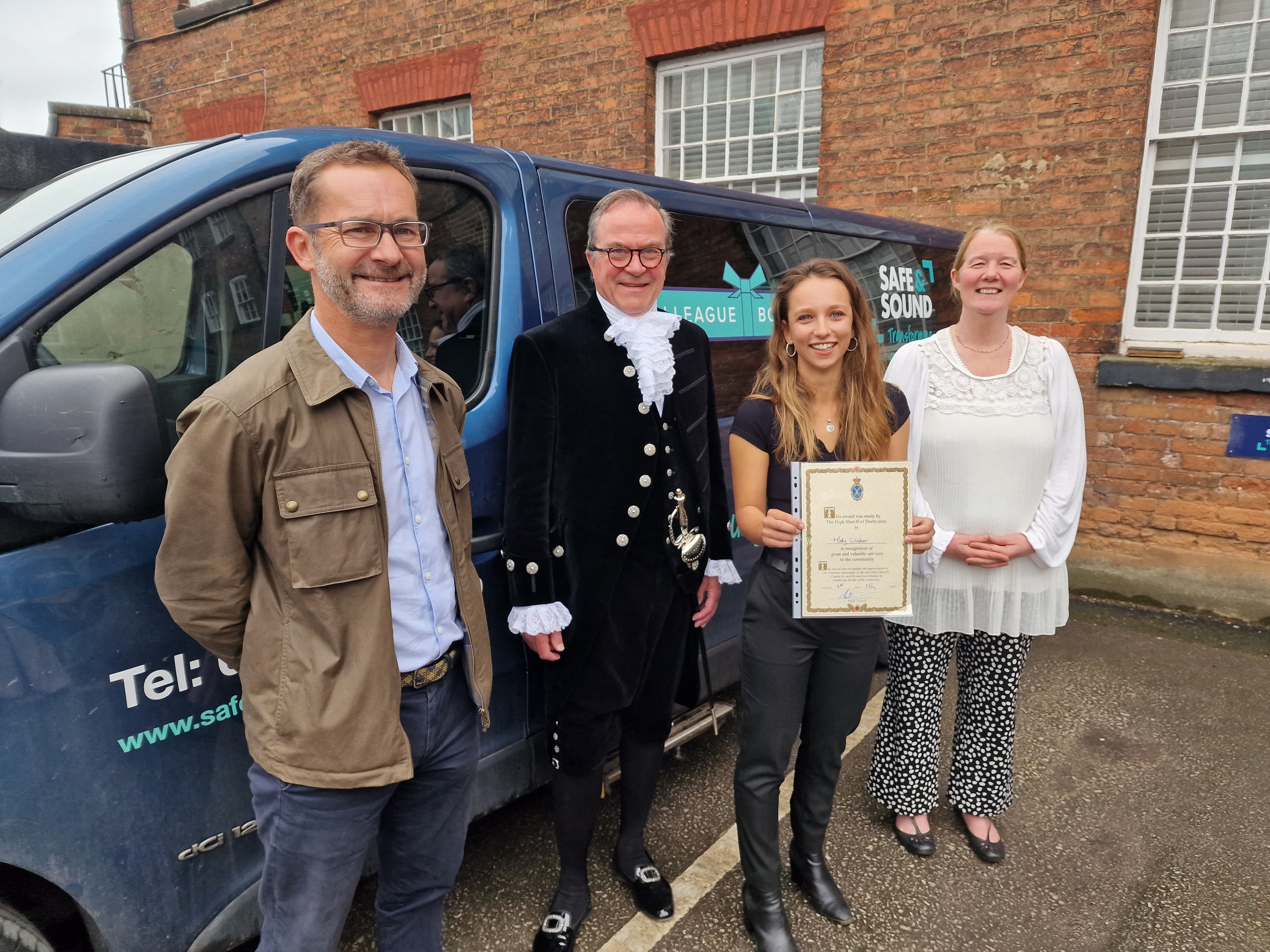 Derbyshire-born actor Molly Windsor has been officially recognised with an award for her support of children exploitation charity Safe and Sound.
Molly, who is an ambassador for the charity, has starred in several film and television dramas including 'Three Girls' which highlighted the manipulative methods used by perpetrators targeting vulnerable children and young people in Rochdale.
She connected with Safe and Sound, whose expertise particularly came to the fore during the 2010 landmark case – Operation Retriever – which was Derby's first prosecution for child sexual exploitation and abuse.
Safe and Sound's specialist team supported every young person affected by the criminal actions of 13 defendants who were jailed in total for up to 22 years for 70 offences.
Over the past five years, Molly has worked to raise awareness of child exploitation, raised vital funds and met with many of the young people and families whose lives have been affected by exploitation and who are supported by the charity.
Her voluntary work has been recognised recently by The High Sheriff of Derbyshire Michael Copestake, who visited Safe and Sound's offices, in Darley Abbey, to find out more about the work of the charity, which is celebrating its 20th anniversary this year.
He presented Molly with The High Sheriff's Certificate, which is awarded to those who go above and beyond to support their local communities.
Mr Copestake said: "Safe and Sound do an amazing job in protecting and supporting some of the most vulnerable young people and families in our local communities and Molly's dedication to helping the charity on a voluntary basis is outstanding."
Molly said: "Over the last few years, it has been a pleasure to see all the fantastic work Safe and Sound is doing.
"Since 'Three Girls' aired, I have found lots of people open up to me about child exploitation and their own experiences, so being able to point them towards Safe and Sound is invaluable as I know that anyone who reaches out to the charity will be listened to and supported.
"It was such a surprise to be given the award from The High Sheriff. It means a great deal and I look forward to continuing to work with and support Safe and Sound."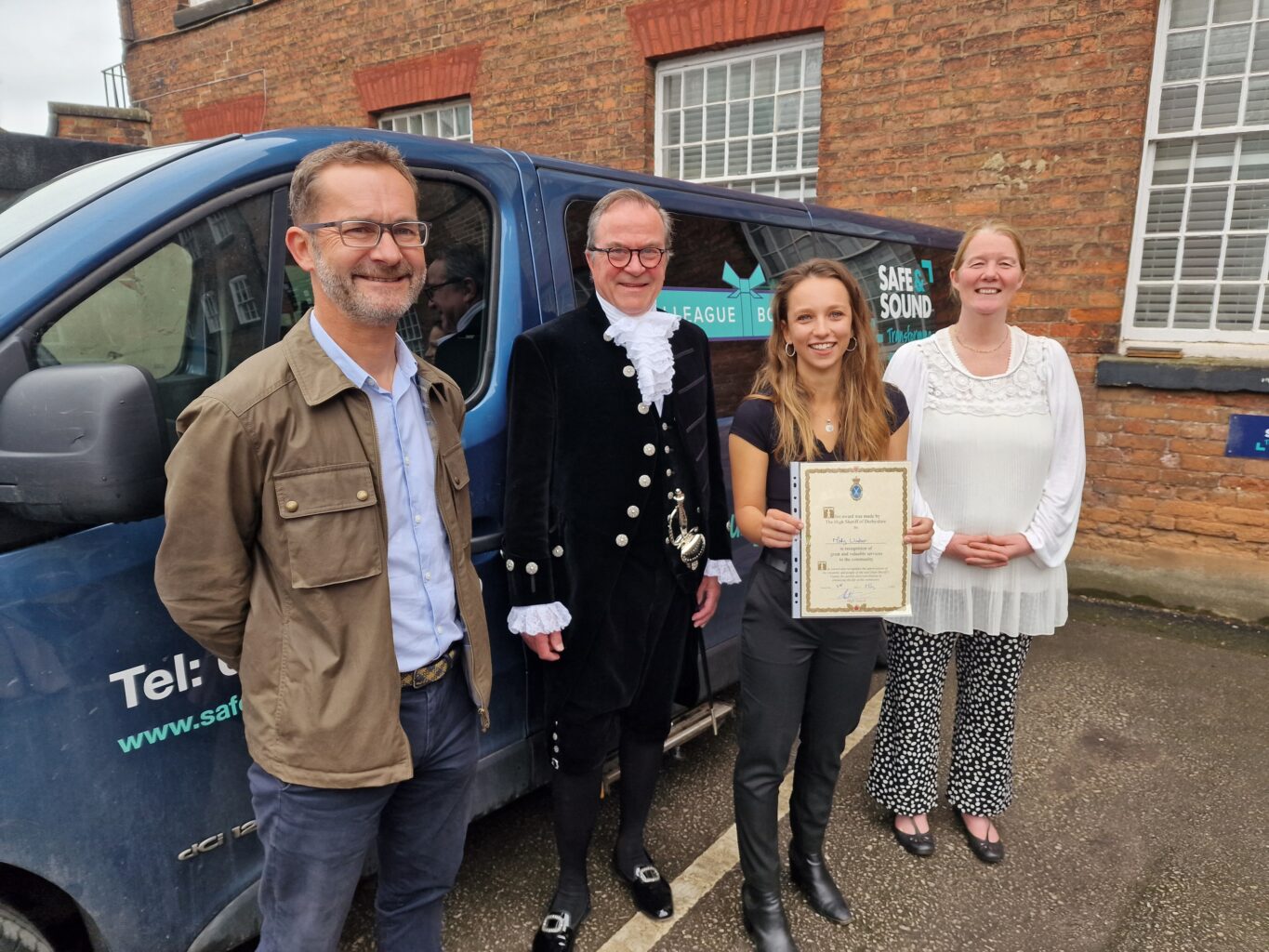 Safe and Sound chair of trustees Mark Richardson said: "Molly has worked tirelessly for the charity and really engages with the young people that the fantastic team here work with.
"We really value her support and willingness to speak about the issue which affects so many people's lives.
"Having an ambassador with a public profile is invaluable in helping to break down the taboos about child exploitation which is an uncomfortable but important issue to bring out into the open."
Last year the charity worked with 203 young people (compared with 150 the previous year), as well as 49 families whose children are being groomed and exploited.
Safe and Sound chief executive Tracy Harrison said: "Our workload has particularly increased since the start of the pandemic when young people were at increased risk of online grooming which escalated into in-person exploitation.
"Raising awareness of the dangers is more important now than ever and we are very lucky to have Molly as one of our ambassadors."