Latest News | 14 January 2021
Marketing Derby's Rising Star 2021 – and the winner is…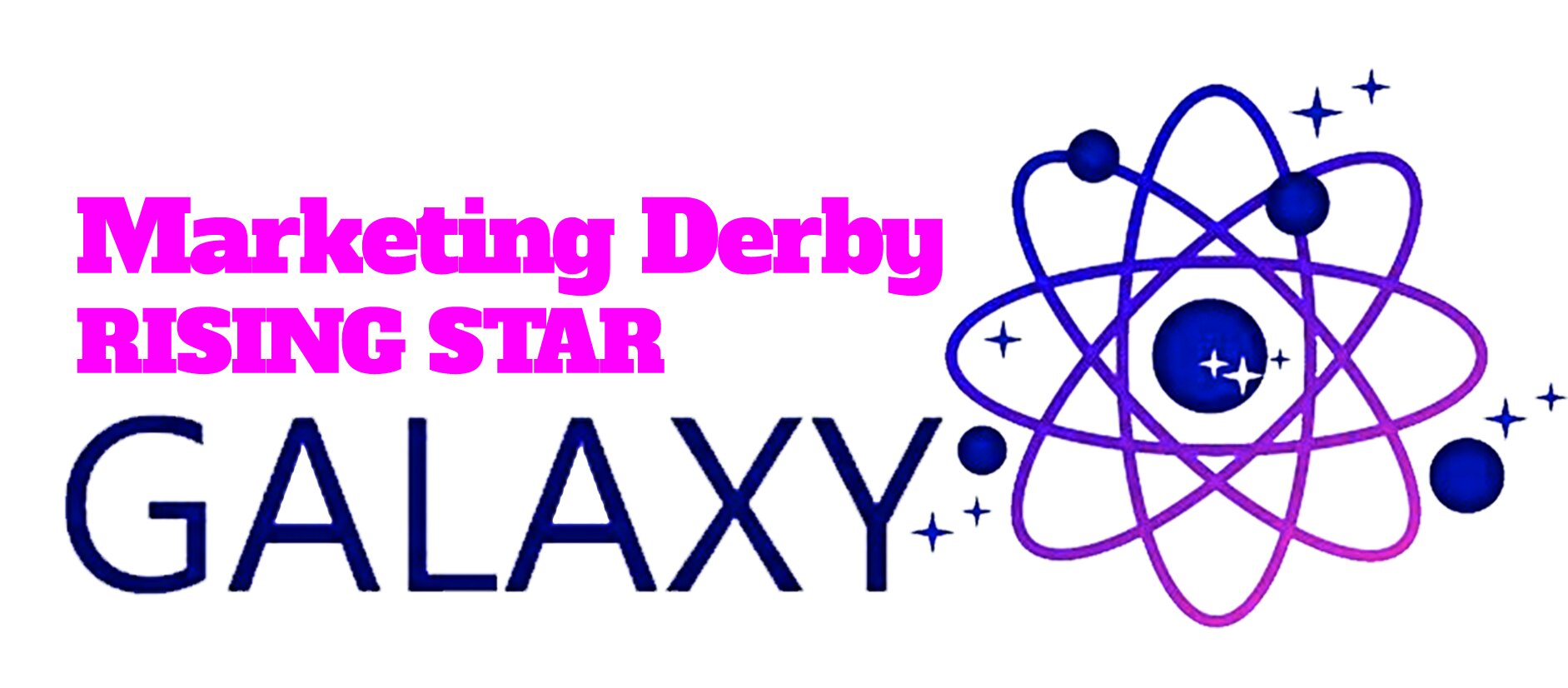 A company that came from an idea floated during a Marketing Derby live webinar has been named as the organisation's Rising Star for 2021.
The Swap Shop has been chosen by the city and county's inward investment agency as the winner of this year's competition, which aims to give entrepreneurs and new businesses a helping hand.
The firm will receive a year's free Bondholder membership and a year of free PR and communications support from Nielsen McAllister.
The standard for this year's competition was so high that for the first time, as well as choosing a Rising Star, Marketing Derby has announced a 'galaxy' of six highly commended entries, each of whom will receive a year of free Bondholder membership.
They are: MiniAperture Photography, GoldBox Productions, Divine Box, Parry Creative, The Crinkle Project and Crafty You Crafty Me.
Lindsey Hatfield, from Marketing Derby, said: "The coronavirus pandemic has presented a huge challenge for us all – but out of adversity has come some brilliant new businesses and we're delighted to support them."
The idea for The Swap Shop came out of a Marketing Derby Talking Business Live webinar back in April.
Tracy Harrison, from the charity Safe and Sound, suggested the idea of somewhere businesses and organisations could 'swap' goods and services.
The idea was subsequently developed by bid-writing consultancy Ask the Chameleon, triathlon kit specialist HUUB and creative design agency think3.
Initially launched as Derby Swap Shop, the free-to-use online platform has proven a big success, expanding into other geographical areas. Recently, the concept went national and the business rebranded itself as The Swap Shop.
As the Marketing Derby Rising Star, the business will receive a complimentary year of Bondholder membership, along with local publicity and invitations to must-attend events.
Co-founder Rachel Hayward, from Ask the Chameleon, said: "We are totally bowled over to be this year's Rising Star.
"We were created following the very first Marketing Derby Talking Business Live zoom call back in April, 2020.
"To think that we now have over 450 members clearly shows how a business borne through community and collaboration is just what we need moving forward and nothing represents this more than Swap Shop. But this isn't about us, this is about everyone else."
The 'galaxy' of highly commended entries is made up of six new, innovative businesses, some of whom were established during the coronavirus pandemic.
Laura Firth, from MiniAperture Photography, said: "Becoming a part of the Marketing Derby family will ensure I can continue to help people sell their homes and their brands through beautiful photography, as well as support my family sustainably long into the future."
Ben Collison, from GoldBox Productions, said: "To receive this award from a highly-established agency like Marketing Derby means the world for us at GoldBox Productions."
Danielle Dunn, from Divine Box, said: "This recognition means the world to our growing company, especially during recent times.
"It will enable us to have our names heard, to hopefully grow further and support others during these difficult times."
Sarah Hodgkinson, of Crafty You, Crafty Me, said: "To be recognised in this way means a huge amount for myself and my business.
"To have the opportunity to network with a whole range of other businesses will no doubt bring fresh ideas and new ways of working into my company and assist in taking it to the next level over the next year."
Laura Parry, of Parry Creative, said: "I'm absolutely made up to have been highly commended by Marketing Derby.
"I have always valued the organisation and to now have membership with my own business will provide me with a fantastic opportunity to network and build my brand."
Charles Malapitan, of The Crinkle Project, said: "Marketing Derby has an amazing collective of like-minded individuals and, barring the recent pandemic affecting the events sector, its events are perfect opportunities to create connections for businesses and it would be a mistake to not take advantage of this great opportunity."
Lindsey Hatfield, from Marketing Derby, said: "We were absolutely blown away by the high standard of entries for this year's competition – so much so, that as well as crowning a Rising Star, we also decided to create a 'galaxy' of highly commended entrants."
This year, there will effectively be two Rising Stars. Last year's winner of the competition was Katie Lavis, of Little Starts Gift Cards.
However, because the Covid-19 pandemic impacted Katie's business last year – as a gesture of goodwill, Marketing Derby has extended her Bondholder membership into 2021.
---