Latest News | 4 November 2014
888,246 Reasons to Visit The Tower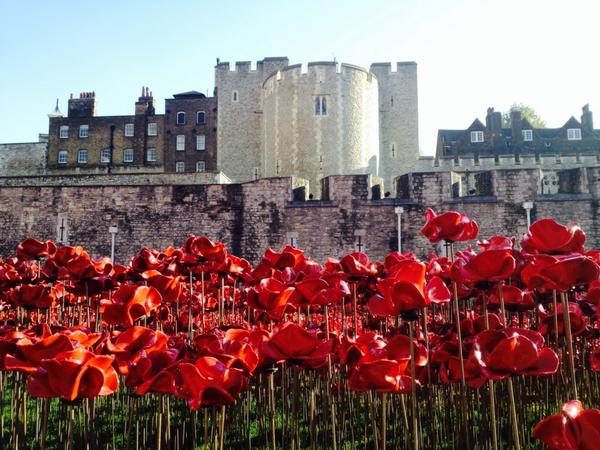 With the Tower of London Poppies exhibition coming to a close this month, 888,246 ceramic poppies will be sold with 10% per sale and all net profits going to various charities*.
The artist and creator of the vastly popular Blood Swept Land & Seas of Red installation, Paul Cummins, is both a Marketing Derby Bondholder and graduate from the University of Derby with his main office based in Pride Park.
Visited by over four million spectators (not to mention the British Royal Family), hopeful tourists were even urged to postpone their visit to avoid unbearable crowding this weekend. It's safe to say it's been a huge success.
What's more, one of Derby's local bands The Open Road have a single now selected as the Poppy Appeal song of the year. An Old Soldier's Dream of Home is written by University of Derby lecturer, Phil, features singer Alistair from Derby-based SureScreen and the music video was filmed by students at the University.
Watch the video below:
*Charities include: Cobseo, Combat Stress, Coming Home, Help For Heroes, The Royal British Legion and SSAFA.