Investment News | 11 May 2022
Progress made on plans to bring historic Derby landmark back to life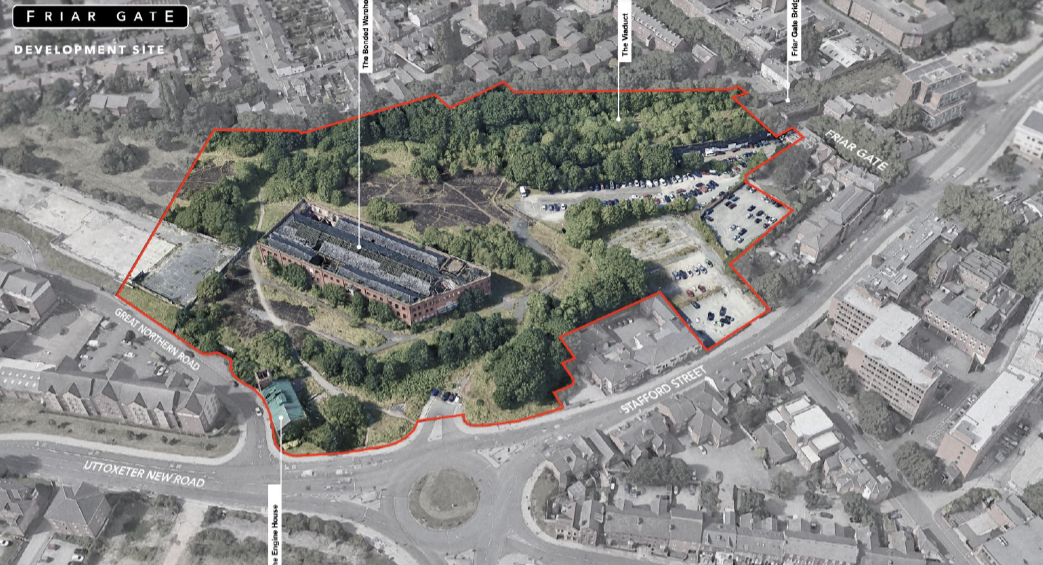 Progress is being made on breathing new life into a historic Derby landmark, which has stood derelict for decades.
Clowes Developments, which owns Friar Gate Goods Yard, along with the surrounding land from Friar Gate, Uttoxeter New Road and Great Northern Road, has been working closely with Derby City Council and professional advisors to secure a viable future for the city centre site.
Now, work has started to stabilise the building and carry out other structural work, helping to pave the way for the proposed transformation of the site, which would include a commercial and residential mixed-use development, with a large, open, green space located at the centre of the scheme.
Robert Hepwood, land and planning director at Clowes, said: "Clowes Developments has been engaging in conversations to secure a viable use for the site for several years.
"We are delighted to finally be moving forward with these exciting proposals."
In the last few weeks, there has been a noticeable increase in activity at the site, while works permitted under planning applications have commenced.
That work includes dismantling damaged and unstable construction elements to make safe the existing external walls. Other work involves preventing further collapse of the roof.
The provisional plans for Friar Gate Goods Yard include restoring the external walls of the historic and protected bonded warehouse building, which it is hoped will remain an integral feature of the design of the scheme moving forward.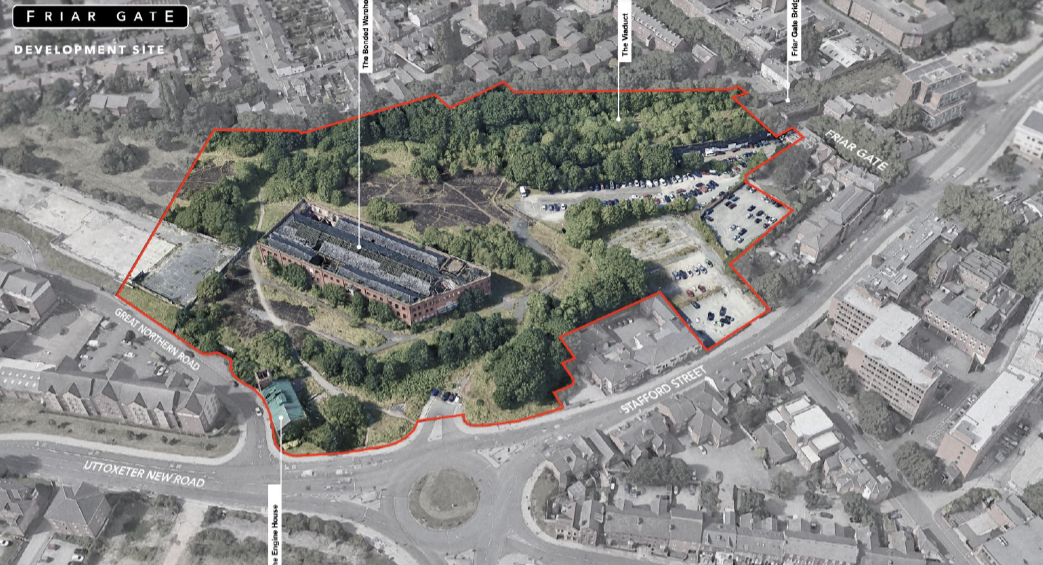 Mr Hepwood said: "Working closely with Derby City Council, Historic England and other parties, including Friends of Friar Gate Bridge, we have created an award-winning team of advisors, including Maber Architects, Jackson Purdue Lever and Rigby and Co.
"We feel we have the right team in place to bring Friar Gate Goods Yard back to life and develop a scheme which Derby will be proud of, while restoring some of the city's most iconic historical buildings."