Investment News | 11 May 2022
Plans for new A50 junction and link road move step closer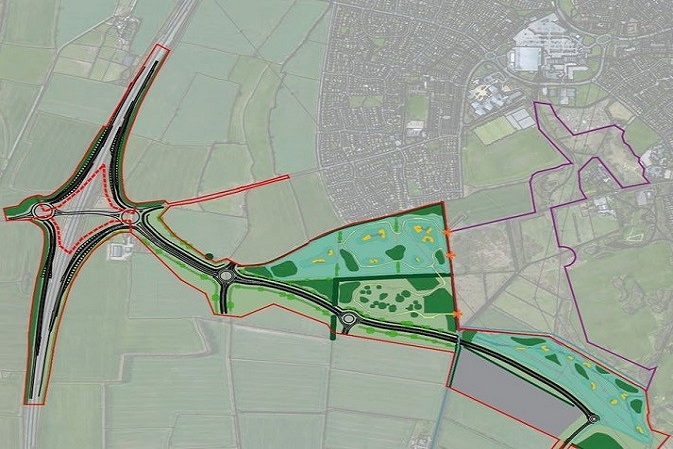 Plans to build a new junction off the A50 and a link road, which will serve Infinity Park Derby have moved a step closer.
Derby City Council has approved a formal collaboration with Derbyshire County Council, South Derbyshire District Council, and other key partners to deliver the major road scheme.
Back in October, the county council was awarded £49.6 million "in principle" from the Government's Levelling Up Fund to build a new junction and link road, which will also serve the Wragley Way housing development within the city.
To secure the funding, however, the county council needs to finalise and submit the business case, working in partnership with the city council and the district council.
Paul Simpson, the city council's chief executive, said: "The new A50 junction and link road to Infinity Park Way is a key piece of infrastructure, which will unlock a substantial area of land to develop employment and housing proposed as part of planned strategic growth south of Derby.
"This investment is important in stimulating the overall economic growth of the area, which is more critical as we begin to recover from the economic effects of the Covid-19 pandemic."
Planning consent for the A50 junction and link road was secured in April last year.
The junction would be built where the A50 crosses Deep Dale Lane and the link road would run up to Infinity Park, close to the iHub.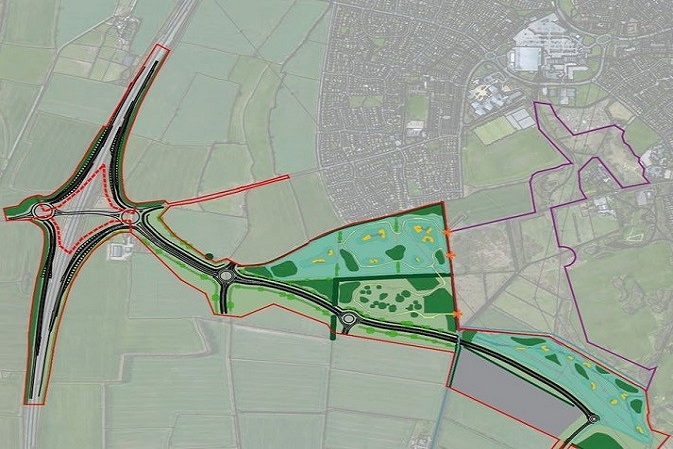 It is part of a major scheme to build up to 4,500 new homes and create 5,000 new jobs between the A50 and Derby – forming the proposed Infinity Garden Village – one of 14 new garden villages first announced by the Government in 2017 – and the southern extension to Infinity Park.
Garden villages are expected to be built to a high quality, be attractive and well designed, and be built as a response to meeting local housing needs – especially for first-time buyers.
Chris Henning, the county council's executive director for Place, said: "We are pleased to have been allocated the single, largest transport grant from the Levelling Up Fund, which is recognition of the importance of the scheme and the difference it can make to our shared growth ambitions, jobs and homes in this part of Derbyshire.
"The project is currently programmed for delivery between 2023 and early 2025."