Latest News | 12 May 2022
Pedal power raises charity cash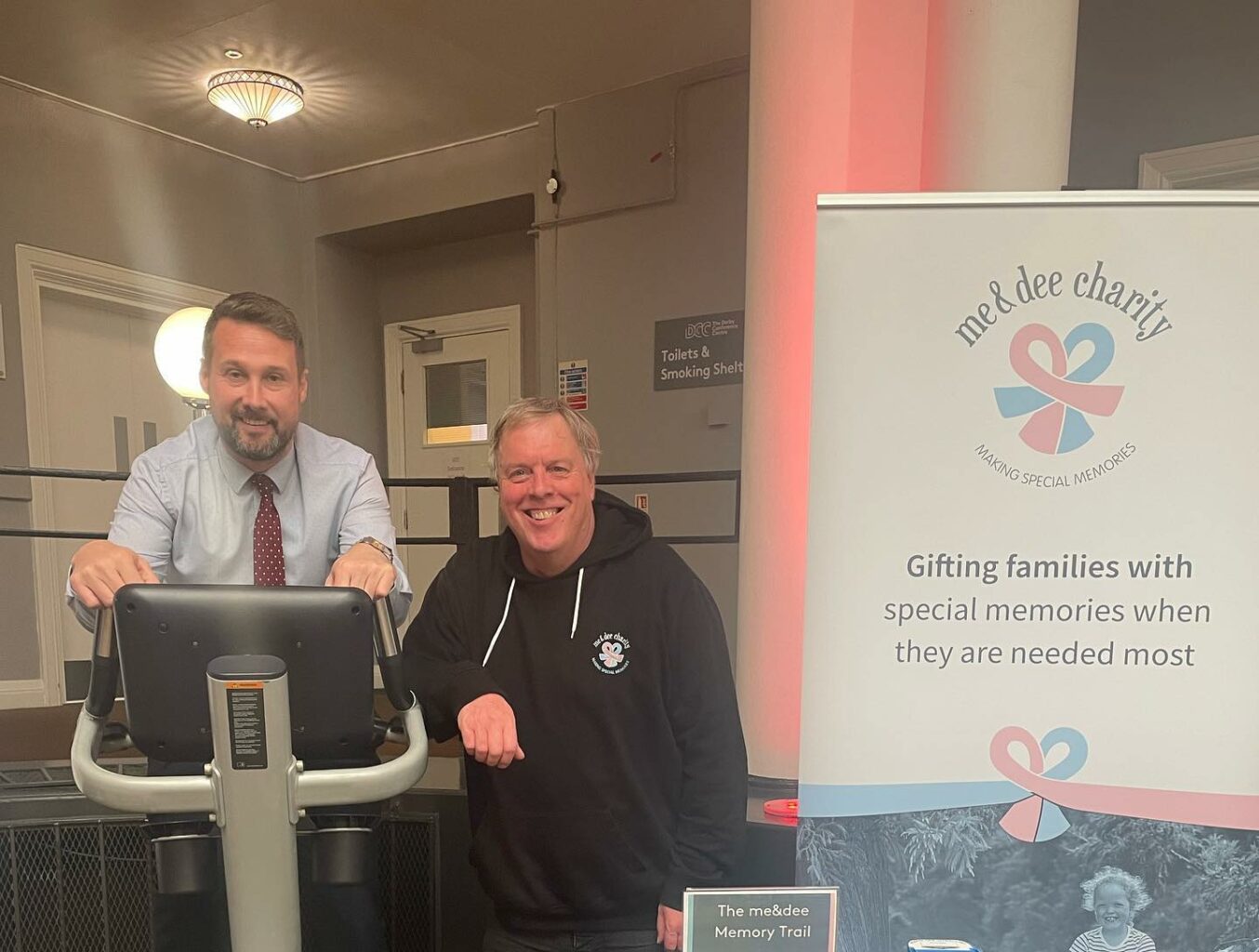 The Derby Conference Centre has raised hundreds of pounds from a charity cycling challenge.
Last month, a static bike was place in the venue's Sunken Lounge, which invited people to use in exchange for a donation to the me&dee charity.
The aim was to rack up 250 miles on the bike – and over the course of a week, Derby Conference Centre team members and delegates raised almost £350 for me&dee's memory trail.
Matt Hutchings, managing director of The Derby Conference Centre and trustee of me&dee, said: "I'm incredibly proud of the team for their effort and participation in our fundraiser.
"It was great to see everyone getting involved, including delegates from meetings being held at the centre.
"I'm so glad that we raised so much for me&dee."