Latest News | 25 May 2022
Gift firm produces a Royal box!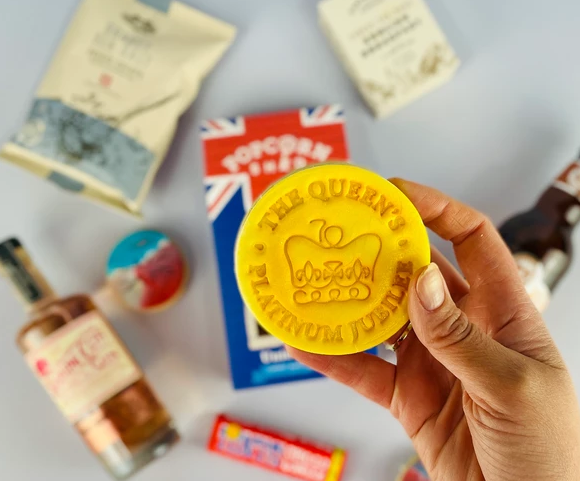 Personalised letterbox gift company Colleague Box has produced a special gift box to mark the Queen's Platinum Jubilee.
The firm, which recently celebrated its second anniversary, has created the boxes for employers to give to staff who may have to work during the four days of celebrations.
The boxes are filled with Jubilee inspired food and drink, such as biscuits, popcorn, hot drinks, cheeses, crisps and alcohol, including gin and champagne.
Since launching during the first lockdown, Colleague Box has evolved from a small business created in the Spondon living room of Natalie Bamford and her husband Adam, to a global enterprise operating from a 4,500-square feet warehouse in Derby called The Smile Factory.
Today, it has a product range of more than 70 different gift boxes, with the Platinum Jubilee box one of its latest products.