Latest News | 24 May 2022
Drinks firm tastes awards success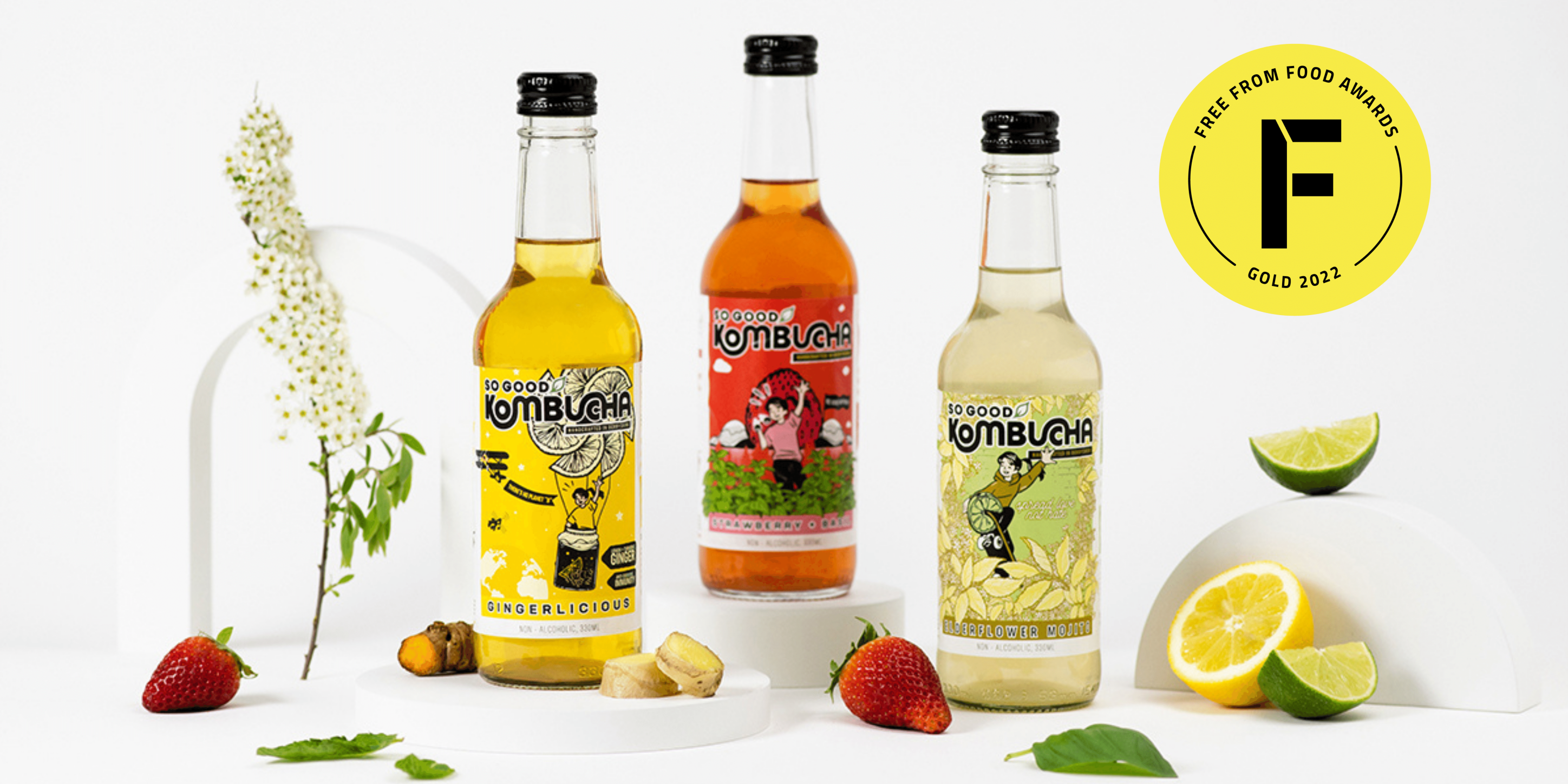 Healthy fizzy drinks maker So Good Kombucha is raising a glass after winning a top award for its products.
The firm's range of vegan-friendly, non-alcoholic and gluten-free drinks has recently secured gold at the 2022 Free From Food Awards in the Wine, Spirits, Functional Drinks, & Mixers category.
The judges commented that the core flavours – Gingerlicious (ginger, lemon and turmeric), Strawberry & Basil, and Elderflower Mojito were: "an impressive range of three distinctive, very well-executive products, each delicious in its own right. A great taster set and a perfect introduction to the live, fermented drink".
In addition to its core flavours, the firm has recently released a seasonal blend called "Peace for Ukraine", made with blueberry, blackcurrant and lemon, inspired by the blue and yellow of the Ukrainian flag, to raise money for Ukrainian refugees.
So Good Kombucha, which earlier this year was named Marketing Derby's Rising Star for 2022, is a social venture founded by Lesley So.
As well as producing quality products, the firm strives to be an eco-friendly business that cares for the planet and employs refugees.