Investment News | 20 July 2022
City targets Levelling Up cash for three key sites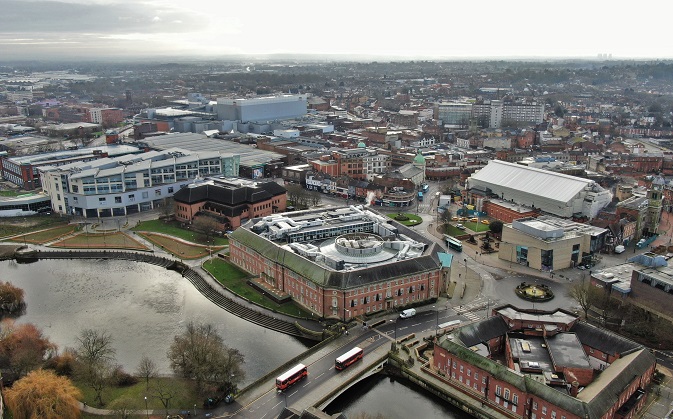 Derby is targeting government cash to support the redevelopment of three key sites in the city centre.
A new theatre on the Assembly Rooms site, a premium hotel at Becketwell and the redevelopment of the Friar Gate Goods Yard into work and living space, are the three projects being put forward by Derby City Council for Levelling Up Fund support.
All three redevelopments have received support locally and each one is sponsored by a Derby MP.
On the Assembly Rooms site, a new learning theatre called Assemble would be constructed, in partnership with University of Derby.
The city council would lead the development of the venue, which would be operated by Derby Theatre, which is a subsidiary of the university.
According to the council, the project would increase theatre attendance by 83,000 and attract an additional 25,000 visitors to Derby each year. It would also generate a net additional £1.7 million per year for the local economy.
A Levelling Up Fund bid of £20 million is being submitted for this project.
The new premium hotel at Becketwell would form part of the overall £200 million regeneration of the area, which is being delivered by St James Securities.
It would capitalise on visitor demand from the delivery of the 3,500 capacity Becketwell Performance Venue, as well as business stays.
Up to £15 million is needed from the Levelling Up Fund to help deliver the project.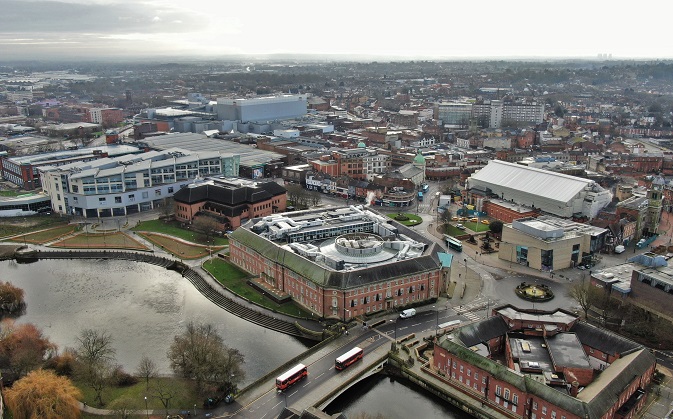 Finally, money is being sought for Friar Gate Goods Yard and Bridge – a high profile regeneration opportunity being brought forward by Clowes Developments.
The development proposals consist of a mixed-use development, including workspace, residential units and green space.
The council is applying for funding to renovate the listed Friar Gate Bridge to create new public space.
Derby's Levelling Up Fund bid for Friar Gate Goods Yards and Bridge will be between £14 million and £16 million.
Councillor Chris Poulter, leader of the city council, said: "We know to level up Derby, tinkering around the edges is not going to be enough.
"We need to deliver a step change to create a successful and dynamic city centre.
"These three projects can unlock Derby's potential. Linking with other redevelopments already in the pipeline they will give confidence to local businesses, investors and external funders. This will lead to further investment into the city."