Latest News | 23 June 2022
Chocolate Factory provides a sweet venue for awards night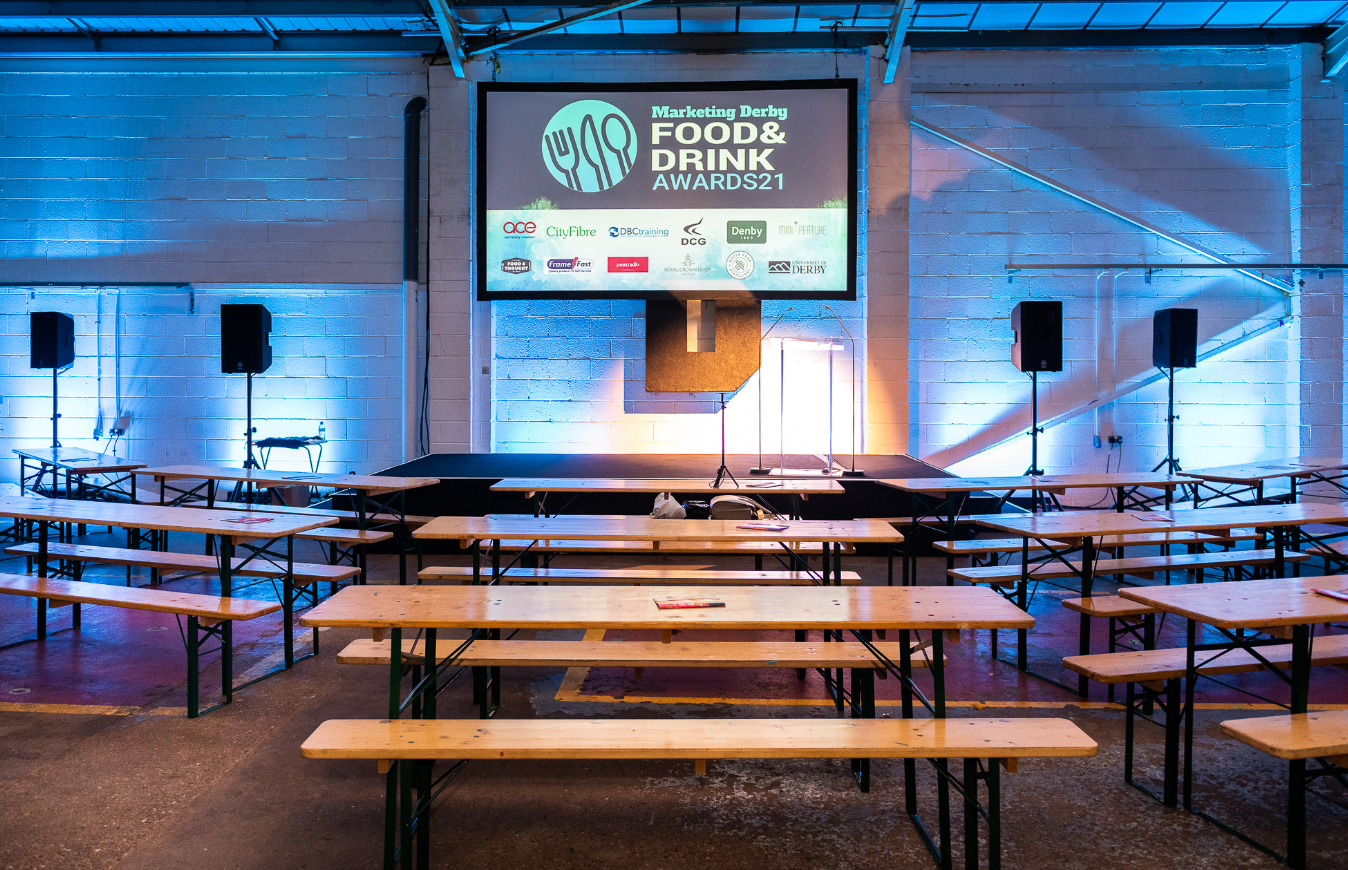 For the second year, running the Marketing Derby Food and Drink Awards will be presented in the fabulous surroundings of The Chocolate Factory.
Home to the phenomenally popular Bustler Market, it offers around 20,000 sq ft of blank canvas to host events that to date include beer festivals, weddings, corporate events, away days, craft fairs and more.
Situated in Castleward, on the junction of John Street and Siddals Road, The Chocolate Factory features an on-site bar, giant TV screens and enough seating to comfortably accommodate 1,500 people, making it flexible enough to meet the needs of any event.
The Chocolate Factory is operated by the team behind Bustler Market, Derby's award-winning street food market, which is held there on a regular basis.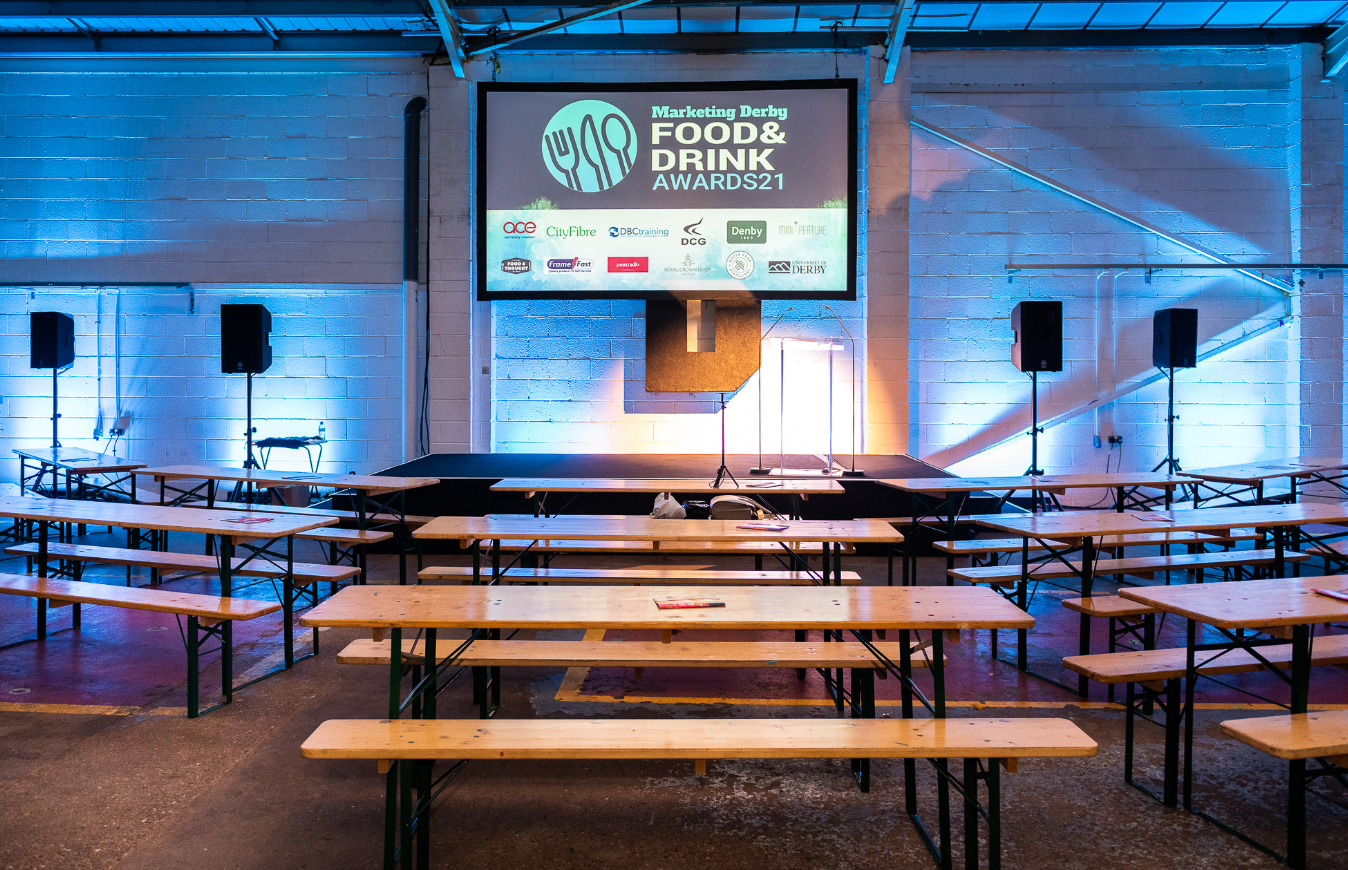 Managing director Liv Pritchard said: "After the success of last year, we can't wait to welcome back the Marketing Derby Food and Drink Awards.
"Last year, we really wanted to make it a celebration for Derby's hospitality industry, and it really was!
"Our venue is a really versatile space and the event worked amazingly with all the different elements of the evening. We are already planning how to make this year's event even better!"
To find out more about The Chocolate Factory please click here.