Investment News | 20 July 2022
Ceremony marks next phase of £100m Castleward regeneration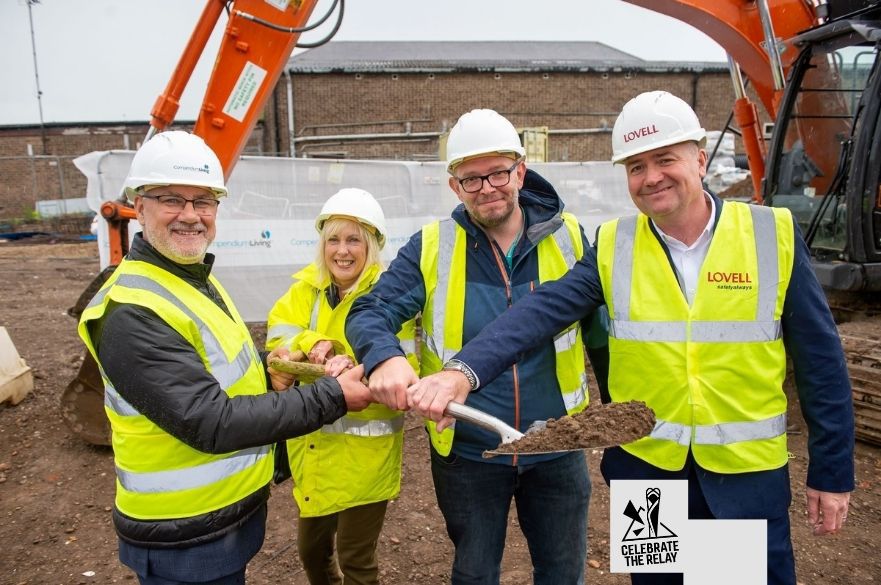 A ceremony has taken place to mark the next phase of the £100 million regeneration of Castleward.
Construction work is now well underway on the third phase of the development, which involves building 82 new homes, comprised of one and two-bedroom apartments and two-bedroom maisonettes.
Regeneration specialist Compendium Living, Derby City Council, Lovell and Riverside marked the occasion with a breaking-ground ceremony on the brownfield site, in John Street.
Councillor Steve Hassall, the city council's cabinet member for regeneration, decarbonisation, strategic planning and transport, said: "We're thrilled to see work beginning on the next phase of the Castleward redevelopment.
"The first two phases have already delivered an excellent range of homes and commercial space, as well as an attractive gateway to the city from the railway station, not to mention regeneration of a brown field site."
Bruce Lister, managing director at Compendium Living, said: "We are excited to have officially commenced work on the third phase of Castleward, and to have celebrated this occasion with our partners.
"This ground-breaking marks an incredible milestone for Compendium Living."
Castleward is one of the city's largest housing projects, and in total will provide around 800 new homes.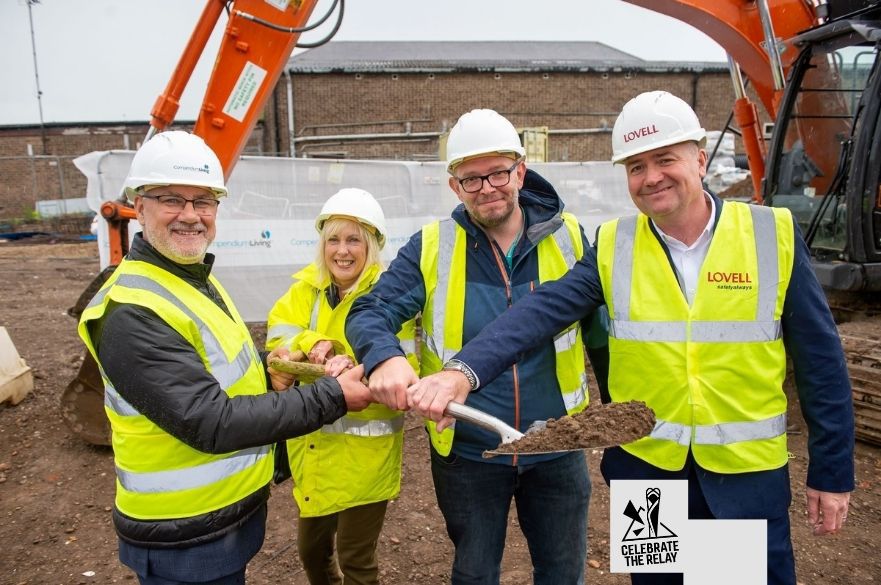 The project, which sits between Derbion shopping centre and Derby Midland Station, will see 15 to 20 years of redevelopment, and includes green space and 35,000 square feet of commercial retail space.
Homes being built in the third phase have been designed to appeal to first-time buyers, downsizers, commuting professionals and growing families.
Compendium Living will provide 55 properties for open market sale, and the remaining 27 will be affordable homes for housing association, Riverside.
Work on phase three is expected to be completed in early 2024, and the show property is set to open its doors in 2023.
Tim Mansell, regional operations director at Lovell, said: "The commencement of Castleward Phase 3 is another exciting milestone in our long-established association with our Compendium Living partners and the Castleward development.
"The construction of Castleward Phase 3 demonstrates Lovell's commitment to Derby and the East Midlands and is a very welcome addition to our growing portfolio of work managed from our new regional office, which opened in January."
Mr Lister said: "We're very proud to be continuing our investment in Derby and furthering the regeneration of the Castleward area.
"Along with Derby City Council, Riverside and Lovell, we are transforming this brownfield site into a vibrant and sustainable new community.
"We are very much looking forward to welcoming more residents into their brand-new homes."