Latest News | 25 May 2022
BIDs team up for Jubilee interactive story trail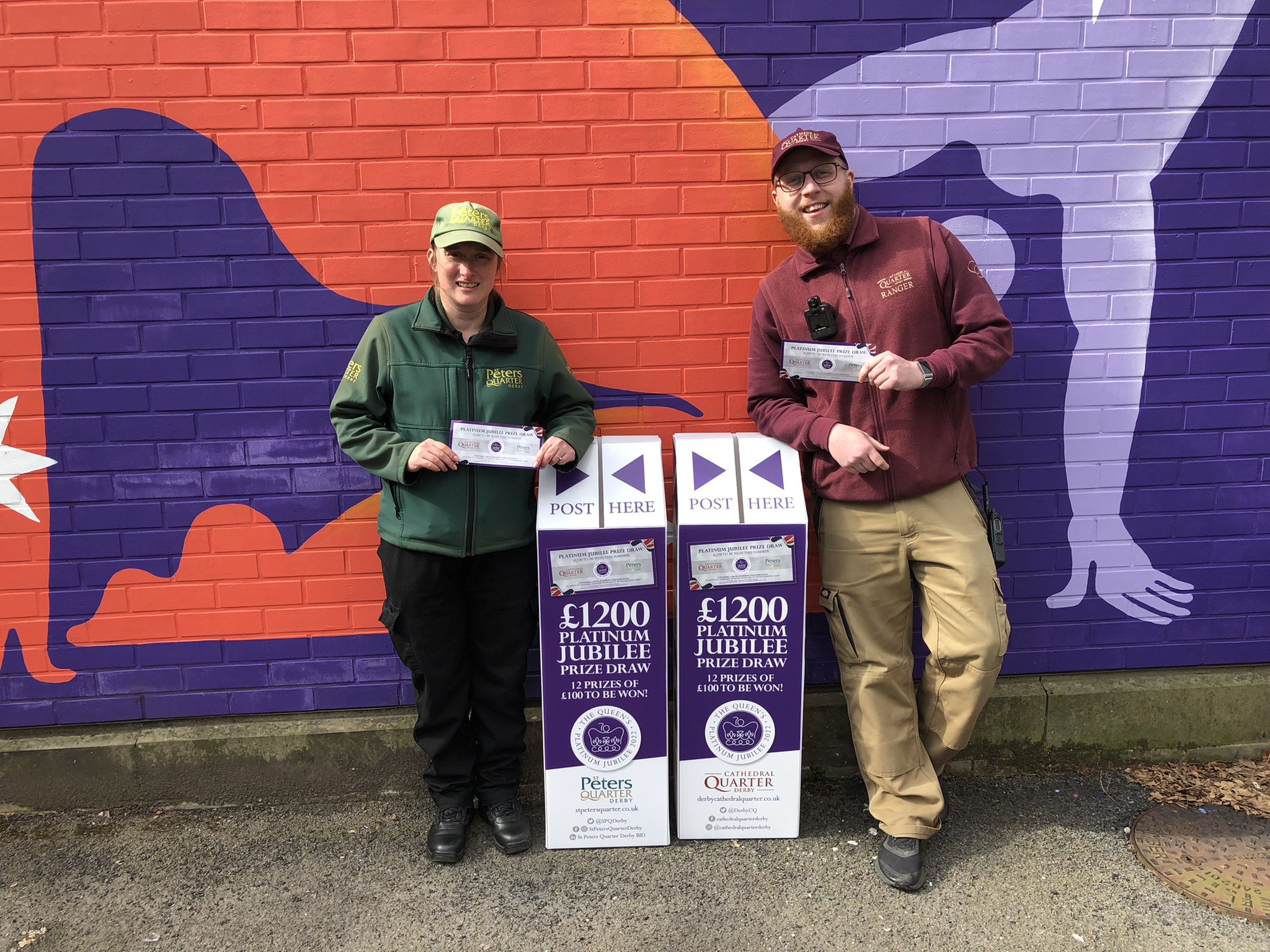 The St Peters Quarter and Cathedral Quarter Business Improvement Districts have teamed up to offer a fun interactive story trail as part of local celebrations to mark the Queen's Platinum Jubilee.
The St Peters Quarter has teamed up with High Street Safari to run the Beacon Trail – a unique and innovative experience which invites families to play out their own stories as they visit seven locations across the city.
By using a smartphone and scanning QR codes displayed in the windows of local businesses, families are able to unlock a series of characters, including Sir Barnaby Beacon, Charlie Crown and Theadora Throne.
And while families explore the city, they can also enter a free draw, which has a grand prize of £1,200.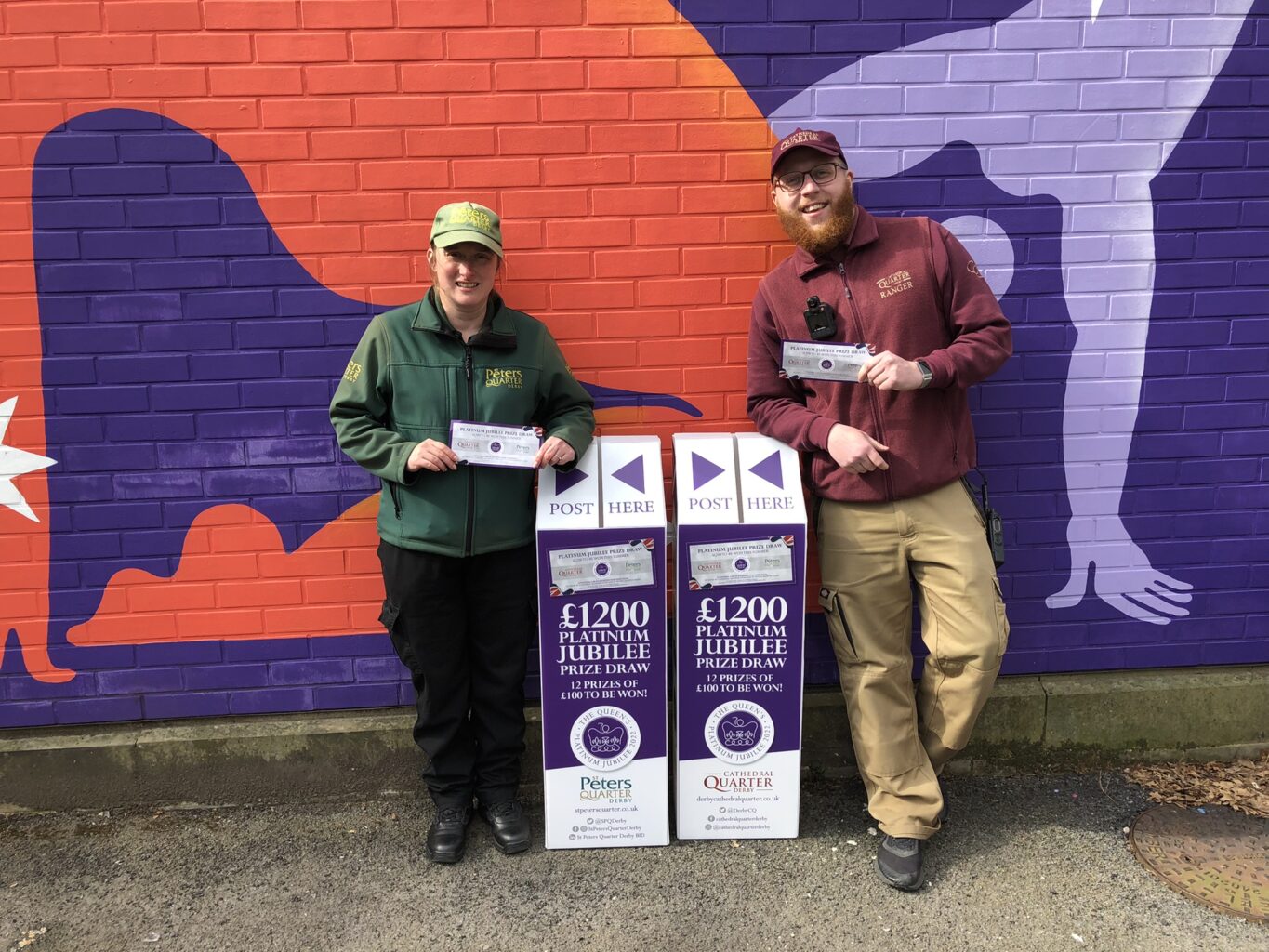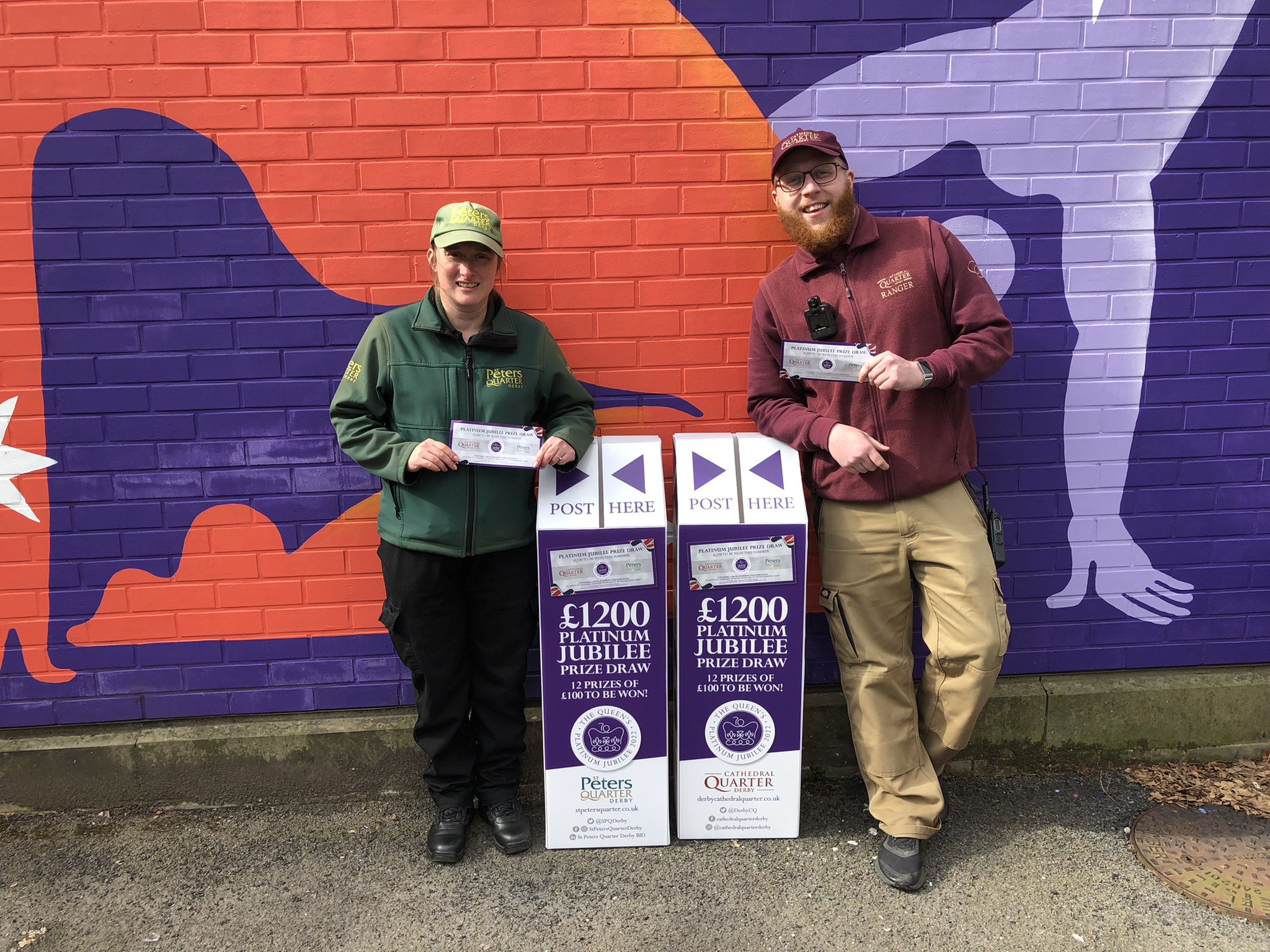 Twenty Queen's Platinum Jubilee post boxes are being displayed in businesses across the Cathedral Quarter and St Peters Quarter so visitors can post their entry tickets.
These can be collected at BID businesses, downloaded from the BID websites, or requested from the BID Rangers.
There will be 12 winners, who will each receive £100 in vouchers to spend in the Cathedral Quarter and the St Peters Quarter.
To round up the BIDs' Queen's Platinum Jubilee celebrations, schools have been sent colouring sheets to enter a competition to have their art displayed during the Beacon Trail.
Their winning work will also be printed on a specially designed commemorative poster.
Helen Wathall MBE, chair of St Peters Quarter BID, said: "We are really pleased to bring the Beacon Trail to Derby for the Queen's Platinum Jubilee.
"We hope that families will have some fun meeting all the characters."
The Beacon Trail, which takes around 45 minutes to complete, will run until 12 June.
For more information or to print off the entry tickets for the Queen's Platinum Jubilee prize draw, visit www.stpetersquarter.co.uk or www.derbycathedralquarter.co.uk.