Latest News | 10 March 2021
New footbridge art celebrates Derby's DNA
Bondholders: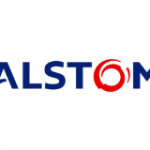 Alstom (former Bombardier)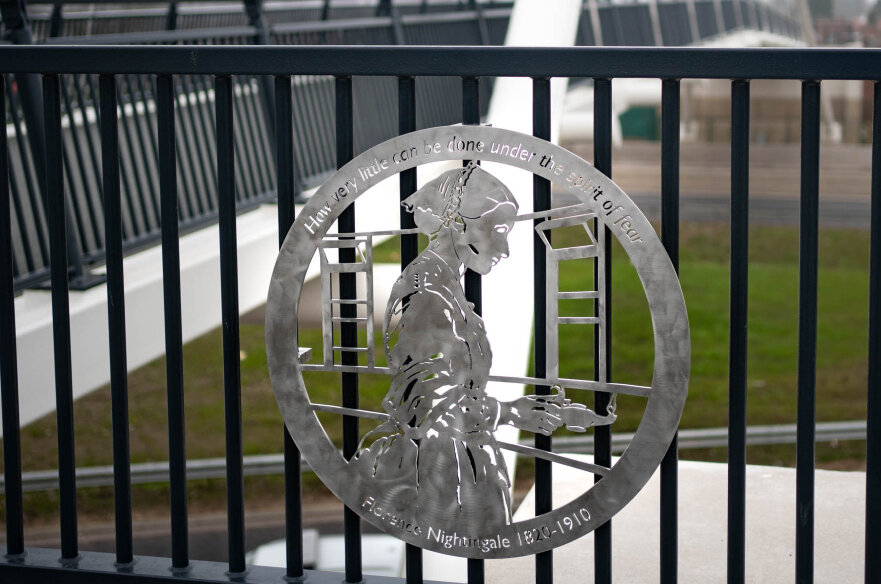 An art project that celebrates the make-up of the city has been unveiled by Derby City Council on the new A52 footbridge.
Formally marking the end of the A52 traffic improvement scheme, the art installation is based on the poem 'We are Derby', by local poet Jamie Thrasivoulou.
It is made up of designs that represent the city's industrial, cultural and sporting communities, creating a visual reference of the city's essence.
The 27 panels, situated on the new foot and cycle bridge that links the residential area of Chaddesden to the Wyvern and Pride Park, have been designed to visually enhance the bridge.
The artwork includes representations of Florence Nightingale, Joseph Wright, Royal Crown Derby, Rolls-Royce, Toyota, Bombardier (now Alstom), Smith of Derby and Derby County.
Councillor Matthew Holmes, the council's cabinet member for planning, regeneration and transportation, said: "It has been fantastic to see the new gateway bridge open.
"I'm equally delighted that we're finally able to unveil this art installation that represents and celebrates the DNA of Derby, creating a long-lasting legacy that can be shared by all.
"I would also like to take this opportunity to give a special mention to Helen Oakes, a highly valued and well-respected urban designer at Derby City Council, who played an integral part in this and many other projects throughout the city, and who sadly passed away last year.
"Her contribution to Derby lives on through this art installation."