Latest News | 25 February 2021
Auction raises thousands for museum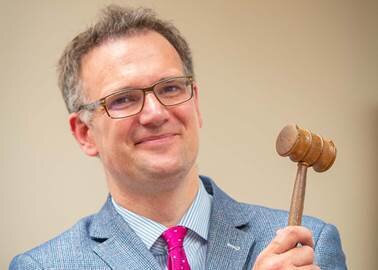 An online auction hosted by auctioneer and TV personality Charles Hanson has raised thousands of pounds for Derby Museums.
The sale, which took place earlier this month, raised £4,600 for Derby Museums' Endowment Fund, which has been matched pound for pound by the National Lottery Heritage Fund, bringing the total to £9,200.
Lots on offer included a signed shirt from Derby County Football Club and VIP tickets, plus a signed shirt, from Derbyshire County Cricket Club.
Auctioneer, Charles Hanson said: "I was delighted to be asked to host this fundraising event.
"It was a fantastic night with a great selection of donated prizes and we were really pleased to be joined by so many supporters who gave so generously."
Tony Butler, executive director at Derby Museums, said: "Our virtual auction was a great success and we would like to say a huge thank you to everyone who donated and bid so generously in support of this event."
---