Latest News | 9 February 2021
Mitre helps firms access apprenticeship funding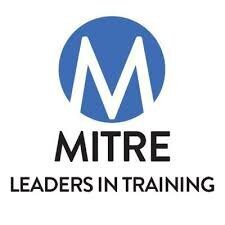 Mitre Group has increased its delivery of fully-funded training to Derbyshire firms by helping them access the Apprenticeship Levy.
In Derbyshire, the firm has already helped fellow Bondholders Derby County Community Trust, Mount Cook Adventure Centre and CBE Software to access funding that has allowed their staff to benefit from being trained by its expert tutors.
Following the introduction of the Apprenticeship Levy in 2017, a large part of Mitre's work is dedicated to 'myth busting' the world of apprenticeships.
Managing director Bromley Sibson said: "The apprenticeship levy is there for all.
"Any employer can create an account and access funds paying a maximum of a 5% contribution towards the training cost (roughly £200 to 350 for most programmes) and with apprenticeships from level 2 to 7 they are ideal for supporting the development of new and existing staff members."
This week, which is National Apprenticeship Week, the Government is encouraging everyone to consider how apprenticeships can help individuals to develop the skills and knowledge required for a rewarding career, and employers to build a workforce with future ready skills.
Bromley said: "For some organisations, even the 5% contribution fee will be a challenge right now.
"That is why Mitre is proud to be connecting levy-paying businesses with smaller organisations, setting up a 'transfer' of funds to eliminate this cost.
"Most recently, Mitre has supported the forward-thinking Shrewsbury Town in the Community to access a transfer of over £80,000 so that their aspiring leaders can enrol onto our Future Leaders programme.
"We are hoping to see similar support from levy payers as we launch our Marketing Assistant (level 3) Apprenticeship programme in March."
---