Latest News | 30 October 2014
Our city is establishing itself on the housing market radar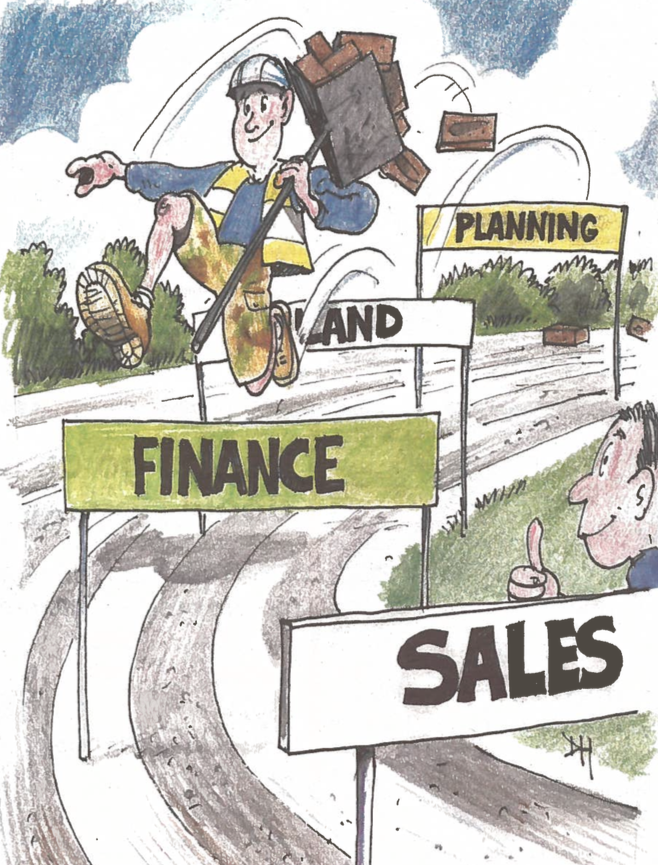 Many commentators feel that the UK housing shortage has reached crisis levels as new house building is simply not keeping up with demand – it's a classic case of market failure.
Instead of building the desired 250,000 units per annum, we are achieving less than half of that. The UK has an odd system whereby central government sets housing targets, which are then passed down to local authorities who, in turn, make provision of land available to accommodate their particular target. So far, so good, you might think – except allocating land for housing doesn't deliver a single brick.
It takes house builders, small, medium and large, private or social, to embark on the planning, funding, construction and selling journey. This is a journey many have been unable, or reluctant, to take since the financial crash. It goes without saying that the national picture is patchy, from the overheated hothouse that is central London, where the average one-bed flat costs £1 million, to houses for sale in Liverpool for £1.
The Core Strategy for Derby sets a target of 12,500 new homes to be built in the city between 2008 and 2028. 625 new homes to be built in the city each year may not seem a tall order but to date our batting average comes in at 479, meaning we are already one year, or 20%, behind programme. Add to this the allocations for South Derbyshire (13,454) and Amber Valley (9,400), then mix in the apparently inevitable local opposition to many new schemes and you have a target, it appears, with little chance of being achieved.
Or, maybe things are that bleak if our experience at MIPIM UK last week is any indication. Regular readers will know MIPIM as the World Commercial Property Fair that we, and 20,000 others, attend each March in Cannes. This year MIPIM decided to adopt a UK leg in the less salubrious surroundings of Olympia, in London. The sunshine and beaches of Cannes were exchanged for the rain and riots (I kid you not) of the capital. I admit the riots were best described as being the mini-type – rowdy opposition to London local authorities' disposal of assets to residential developers, all sparked by the kind of spectacle that seems to follow Boris Johnson wherever he goes.
For three hours, the MIPIM suits were locked in Olympia, in blissful ignorance of the action on the streets. The only civil disobedience we get in Cannes is the odd taxi strike. The Marketing Derby stand has our generic Capital for Innovation theme but with a particular focus on promoting city centre residential opportunities. This followed the Derby Embassy held at the prestigious Institute of Directors in Pall Mall the night before. At the Embassy, in front of 120 guests, Derby City Council leader Ranjit Banwait announced a series of initiatives to encourage residential investment, including a new £6.5 million City Centre Living Fund. These were supplemented with robust endorsements from the likes of the chairman of the Government's Private Rented Sector Task Force and the economic development director of Rolls-Royce.
At MIPIM UK, we started to reap the benefit, with many inquiries being attracted by Derby's growing reputation as a city that hosts a fundamentally healthy economy and a city leadership driven by passion and ambition to succeed. We presented a menu of over 20 city centre sites and have already started to host visits from potential investors. It might be that residential finance is suddenly available, it might be that Derby is establishing itself on the radar, or it might just be that we are getting better at promoting the city.
Whatever the case may be, there is a strong sense that we will soon see some significant chipping away into that housing target, particularly in the city centre.